Arsene Wenger says Alexis Sanchez will respect Arsenal's decision to hold him to the final year of his contract.
Sanchez returned to training this week after an extended break in the wake of Chile's Confederations Cup campaign and a bout of flu and, according to Wenger, "looked like he has never been away".
And the Gunners boss is not budging from his stance that last season's top scorer will be at the club this season, even if there is no progress on an extension to his deal.
Asked whether Sanchez had asked to leave amid reported interest this summer from Manchester City and Paris Saint-Germain, Wenger said: "I will not give you anything on that.
"He is focused. My decision is clear - he will stay and he will respect that. It's as simple as that."
Wenger has yet to decide whether to use Sanchez in Sunday's Community Shield against Chelsea at Wembley.
The Frenchman said: "He needs to work on his fitness, but once he's in the game he's sharp and looks like he's never been away. He's over the flu, and that was never a problem for us.
"The frame of mind of a football player is quite easy - once you go out and play you enjoy the game. This passes quickly so enjoy every moment. He loves so much the game and what he does."
Wenger could offer "nothing concrete" on contract negotiations with Mesut Ozil and Alex Oxlade-Chamberlain, both of whom are also inside the final 12 months of their deals.
But there was clarity on the future of Lucas Perez, who is wanted by Newcastle and Fenerbahce as well as clubs in Spain and Germany.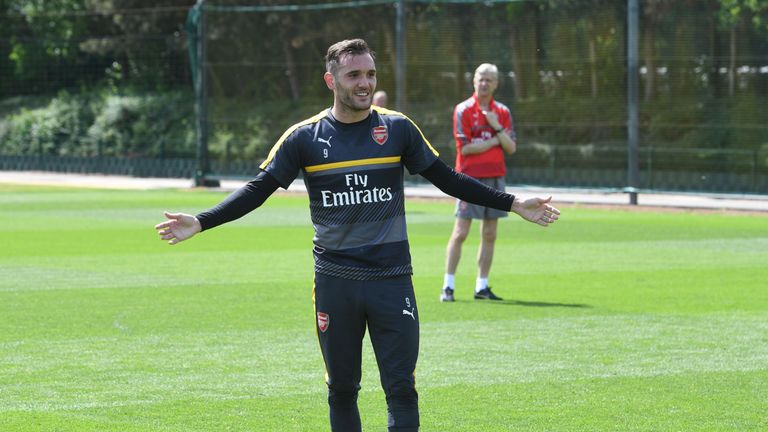 "We have a congestion of strikers," Wenger said. "I don't like to lose him because he's a top-quality striker, but we have many and at some stage too much competition is no competition.
"If he finds a satisfactory solution, at least for the short-term, we will do it."
Francis Coquelin is out for two weeks with an injury suffered in the weekend Emirates Cup and will miss the Community Shield, but Ozil and Aaron Ramsey are expected to feature despite sitting out open training on Thursday.