Arsene Wenger says Alexis Sanchez to miss Arsenal opener against Leicester
By Rory O'Callaghan
Last Updated: 09/08/17 4:36pm
Arsene Wenger has confirmed Alexis Sanchez will miss Arsenal's opening Premier League match of the season against Leicester after suffering an abdominal strain in training.
The Gunners will be without the Chilean when Craig Shakespeare's side travel to the Emirates on Friday night, live on Sky Sports Premier League.
Sanchez sustained the injury during a training session ahead of the Community Shield on Sunday and Wenger admits he is unsure how long the 28-year-old will be out of action, although he believes Sanchez is likely to miss the club's first away game of the campaign against Stoke on August 19.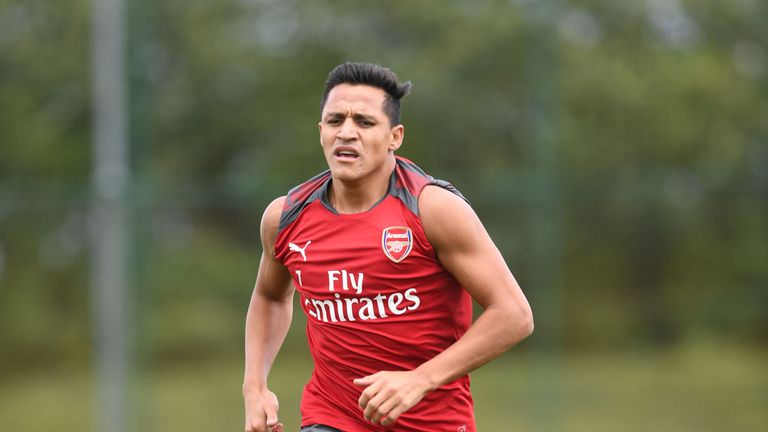 "Sanchez will not be available," Wenger said. "He had a little abdominal strain that he caught in training on Sunday morning before he came to Wembley.
"He had a scan two days ago and he's out for a while. I don't know [how long he will be out] - two weeks, one more week. He will not be available.
"He will not play at Stoke."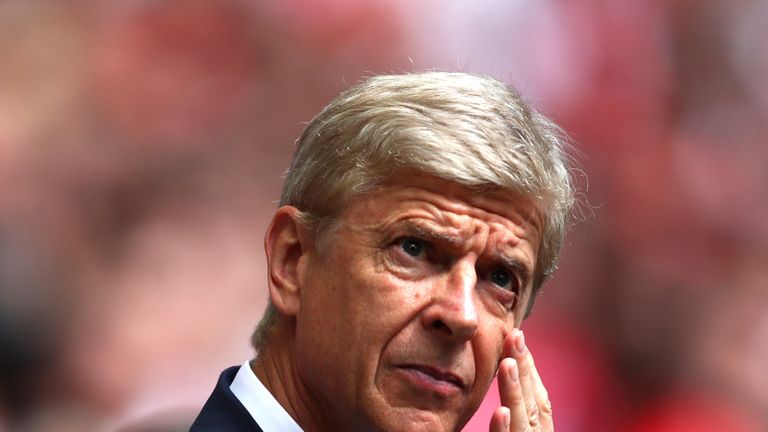 Sanchez has been reportedly linked with a move away from the Emirates during the summer transfer window, with Paris Saint-Germain and Manchester City potential suitors.
Wenger insists PSG have made no approach for Sanchez and that he has held no talks with the French club's chairman, Nasser Al-Khelaifi.
"It's a long time since I spoke with Nasser because he was certainly very busy to complete the transfer of Neymar," Wenger said.
"It's a long time since I spoke to him."
Asked if Paris Saint-Germain had made an approach for Sanchez, Wenger replied: "No. I think, if you read the French papers, [Kylian] Mbappe is how they will look to finish their transfer market.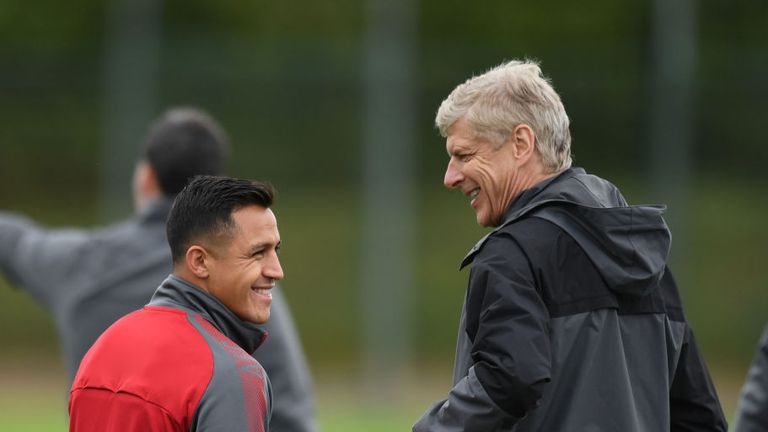 "That's what I've read in the papers and on my side I've had no contact with Paris Saint-Germain."
Arsenal legend Ian Wright expects Sanchez to remain at the club for one more season before leaving on a free transfer next summer.
"It doesn't look like he's going to sign," said Wright, speaking on The Debate - the new nightly show on Sky Sports Premier League.
"He will score you 20 goals a season and that will be gone and will put more pressure on Lacazette.
"I think he'll run his contract down. I remember watching him at Bournemouth last season and he looked angry. He wasn't right and he hasn't been right ever since."
Wenger also refused to comment on speculation linking Alex Oxlade-Chamberlain with London rivals Chelsea.
The England international has struggled to secure a regular first-team place since joining the Gunners six years ago, but Wenger believes the former Southampton winger is finally starting to fulfil his potential.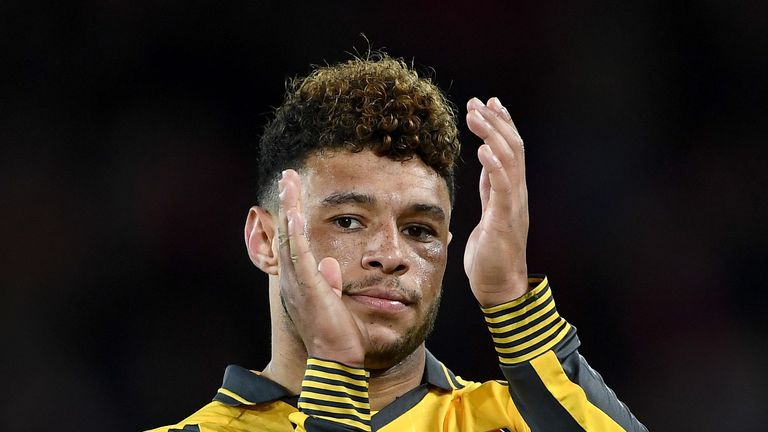 "I think he had in his career some bad moments because he had some small injuries," Wenger said.
"Last year he was much more stable. Personally I think he is a hugely talented player, he's on the way up and he will continue to move up because the potential is there.
"He's very conscious of his qualities, he was not always. I believe he will be a very great player."