Ian Wright admits he is finding it hard to watch Arsenal decline under Arsene Wenger.
The Gunners were comprehensively beaten 4-0 by Liverpool at Anfield on Sunday, and have lost two of their opening three games of the season.
Despite a turbulent campaign last season, Wenger finally agreed a new two-year deal at the Emirates in the aftermath of the club's FA Cup final win over Chelsea in May.
However, Sunday's abject performance on Merseyside has once again reignited calls for Wenger's departure, a situation Wright finds difficult to watch, likening it to the latter stages of Muhammad Ali's career.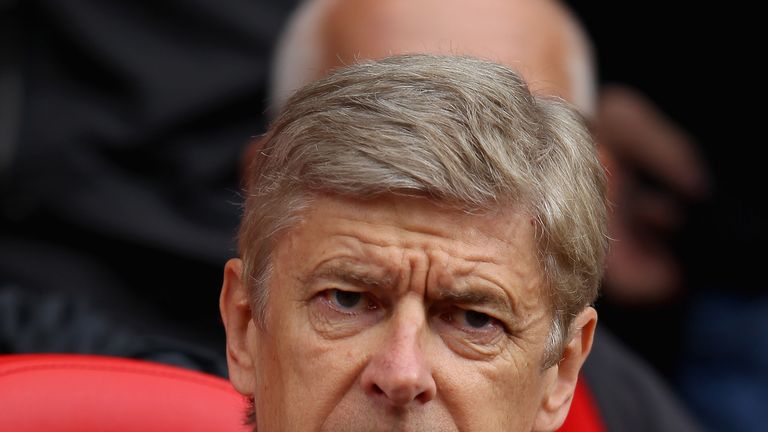 "Watching him [Arsene Wenger] now is like watching Muhammad Ali-Larry Holmes," the Arsenal legend told The Debate show.
"You're watching Muhammad Ali, one of the greatest ever, getting beat up. It was horrible, it was uncomfortable, you don't want to see that.
"This is what is happening with Arsene Wenger. He ain't got anyone to throw the towel in for him."
Meanwhile, Sky Sports pundit Jamie Redknapp believes the Frenchman, 67, should now call time on his trophy-laden career at the north London club.
"We're talking about Arsene Wenger. If we're talking about the Premier League years, he's written some of the best stories you could wish to see," said the former Liverpool and England midfielder.
"Now it's got to the stage, and this is not being nasty or bitter, but time moves on.
"Twenty years at the top, there is only one or two people who stay there for that long - [Alex] Ferguson and there are people at top businesses around the world.
"I think it gets to the stage where players, you just go to sleep listening to the team talks, which must be so boring."