Theo Walcott still wanted at Arsenal, says Arsene Wenger
By James Dale
Last Updated: 26/10/17 3:30pm
Theo Walcott is still wanted at Arsenal and will get a chance in the Premier League, says Arsene Wenger.
Former Arsenal striker Ian Wright this week told The Debate he believes it is time for Walcott to leave the club after becoming marginalised from the first-team setup.
Walcott, 28, has played just 48 minutes of Premier League football so far this season, but the Arsenal boss insisted the England forward will be given more first-team opportunities.
"I do not want Theo to move on," Wenger said, after revealing he has no fresh injury concerns ahead of facing Swansea this weekend. "When you look at the number of minutes these guys have played it's quite a big number.
"His time in the Premier League will come. I've gone into a rotation policy because we play Thursday, Sunday most of the time so at the moment he has got less minutes in the Premier League than other competitions."
Mesut Ozil and Alexis Sanchez starred in Arsenal's 5-2 win over Everton last Sunday despite concerns over their commitment to the club with their contracts set to expire next summer.
Prior to that victory, several newspapers reported Ozil has told his Arsenal team-mates he will be making a January transfer move to Old Trafford, but Wenger insists he never doubted the commitment levels of Ozil, or Sanchez.
"What people question is their commitment," said Wenger. "I didn't.
"What happened on Sunday reinforces my belief even more."
Asked if Ozil is back to his best, Wenger replied: "He's in very good shape, physically, motivated, focused, so I would say yes."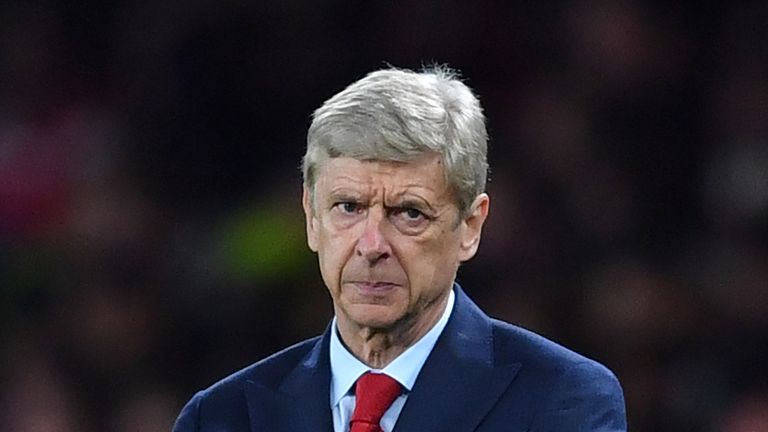 All of us have the same target - to make Arsenal successful.
Wenger on Arsenal's AGM
Ahead of Arsenal's AGM on Thursday, majority shareholder Stan Kroenke indicated Arsenal are still attempting to tie Sanchez and Ozil down to new contracts.
"We want to attract top players, keep top players," Kroenke told the Mirror. "Those guys [Sanchez and Ozil] are top players."
Alexandre Lacazette also scored in the win over Everton, playing at the focal point of Arsenal's attack with Sanchez and Ozil behind him, but Wenger - who also revealed teenager Eddie Nketiah will get first-team chances - indicated the trio have no guarantees they will continue to start.
"They were efficient at Everton, but there's no definitive solution," said Wenger. "They are in a job where competition counts and if it works they have to make it work to keep that position."
Wenger spoke at Arsenal's AGM on Thursday, where Sir Chips Keswick and Josh Kroenke were re-elected to Arsenal's board, but only after angry shareholders forced a poll vote.
Keswick told shareholders to read the newspapers if they want to hear from owner Stan Kroenke, angering those in attendance, but Wenger defended the Arsenal chairman.
"It was not meant to be dismissive it's just that the chairman represents the board and answers the questions," Wenger said in his press conference.
Wenger was also asked to clarify his comments after he said he "will sit down every year to see where I go" when asked about seeing out his two-year contract.
"That means I'm 21 years at the club and I want to feel that I do well and see what the board thinks of my performance and after that we decide where we go forward," Wenger said.
"Of course my desire has always been to respect my contract."