Arsenal defender Hector Bellerin says he and Mesut Ozil quickly patched things up after their on-pitch row during the Gunners' win over Stoke on Sunday.
The pair were involved in a brief altercation after Bellerin played a pass to Ozil who was in an offside position, but the Spanish defender says peace quickly broke out after the 3-0 win.
He told Sky Sports: "We are two passionate players and we love the game, and you get into those situations.
"Straight after the game, we were hugging each other. It happens and what happens on the pitch, stays on the pitch.


"I think he said something like 'you talk too much' and to be fair, if I was a guy playing alongside myself, I do probably talk a bit too much!
"But I always want to give information to the players in front of me and I want players to demand from me as well. That is how it works.
"We only have a pair of eyes so, when you have players around you that can give you information, it is always important.
"It is normal to always get into things like that in games, this time the cameras picked it up.
"This is part of football, it happens every day and once it finishes, we are all friends again."
The game also featured a generous act from Arsenal forward Pierre-Emerick Aubameyang, who converted one penalty but turned down another spot-kick late on - even though it would have completed a hat trick - so Alexandre Lacazette could get on the score-sheet.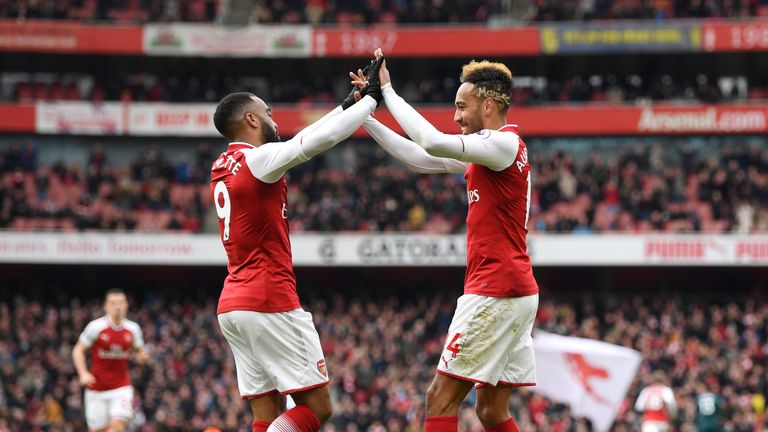 Bellerin said: "He (Aubameyang) is an amazing guy. He has settled in so nicely.
"That showed how he is as a person and how committed he is to the club and his colleagues.
"They are both strikers but you can see how much respect they have for each other and how much they enjoy playing together.
"I think it was a great sign of the atmosphere that we have in our dressing room."