Robert Pires calls Arsene Wenger 'the last dinosaur' in his tribute to Arsenal manager
Last Updated: 22/04/18 12:13pm
Robert Pires believes Arsene Wenger is the last of his kind as the long-standing Arsenal manager prepares for his final games of a 22-year tenure.
Wenger announced he will leave the London club at the end of the season on Friday and praise has poured in for the success he has achieved during his reign.
Ahead of Wenger's penultimate home league game against West Ham on Sunday, live on Sky Sports Premier League, former player Pires spoke of his pride at playing under the Frenchman.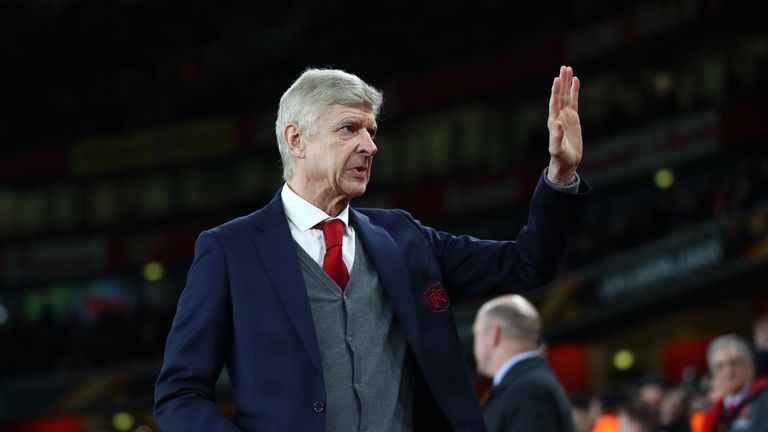 "I think he is the last manager who can do this because we are now in a modern football," Pires said.
"Sometimes I call Wenger the last dinosaur so that is why I am very sad for him and football. He is a great person.
"It is very important to say thank you very much to Arsene Wenger for everything, especially because he built a lot for Arsenal and won a lot of titles. He had a great record, especially 2003-4 where he won the title unbeaten.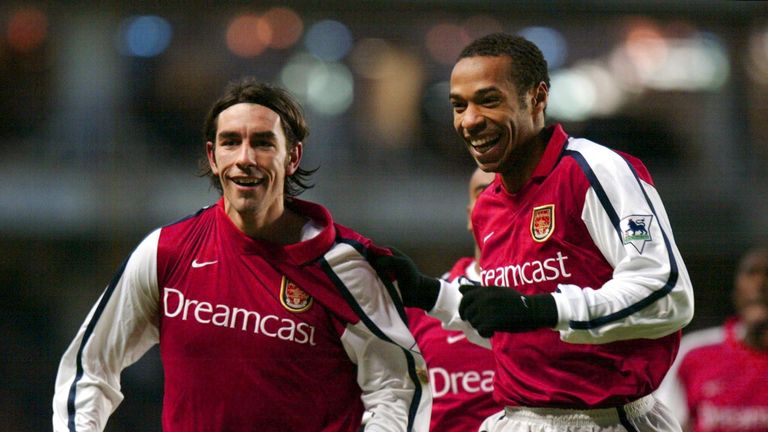 "I am very proud to have worked with Arsene Wenger because I spend a lot of time with him. He bought me when I was at Marseille and played six seasons at Arsenal where I learned a lot with him.
"The most important aspect when you are a manager and a player is to win trophies and we won [them] together."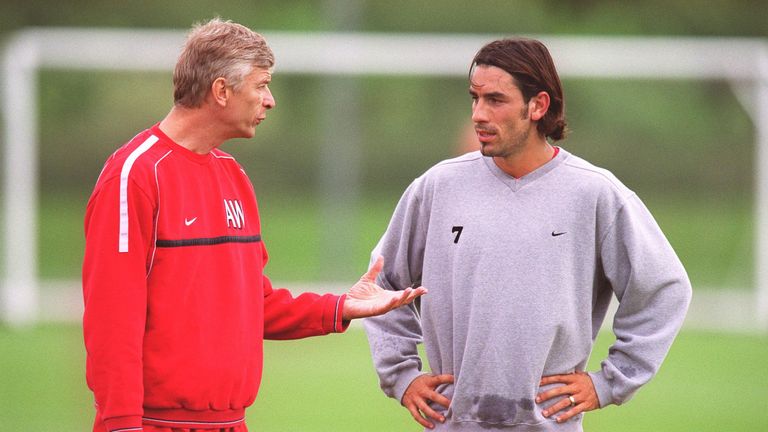 Wenger will be most fondly remembered for leading Arsenal to an unbeaten Premier League campaign in 2003-04 and Pires, an integral member of Arsenal's 'Invincibles' squad, is convinced the feat will be hard to match.
"This record is very difficult to beat. It is very difficult to win the Premier League because you need to fight against Manchester City, Manchester United, Chelsea, Liverpool and Tottenham.
"When you win the title unbeaten it is an unbelievable trophy. I have a lot of great memories with Arsenal and of course the teacher Arsene Wenger."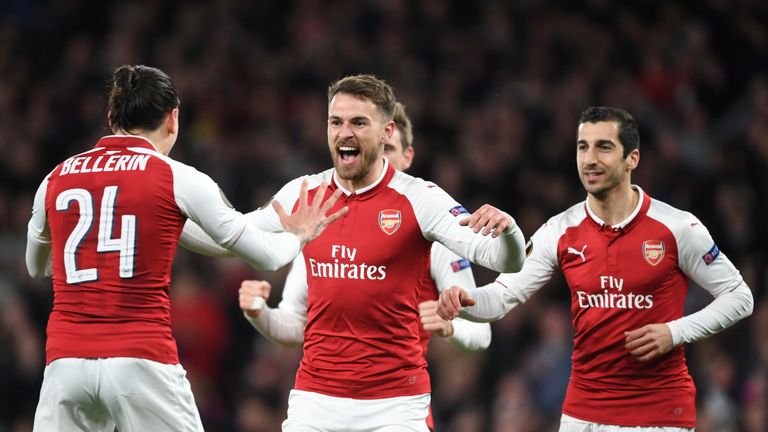 Arsenal are still fighting for European silverware, with the first-leg of their Europa League semi-final tie against Atletico Madrid on Thursday, and Pires expects his former club to do everything in power to give Wenger the ideal send-off.
"I hope all the players want to fight for the club and Arsene Wenger because he managed 22 seasons with Arsenal.
"It is very important to fight for him out of respect for his job, which is very tough. I know all the players because sometimes I train with the guys and the players have on their mind to fight for the boss and to win a trophy at the end of the season."