David Seaman says Arsenal are still not Unai Emery's team
Former Arsenal goalkeeper also believes the side need to make big-name signings to win silverware
Last Updated: 25/09/18 4:11pm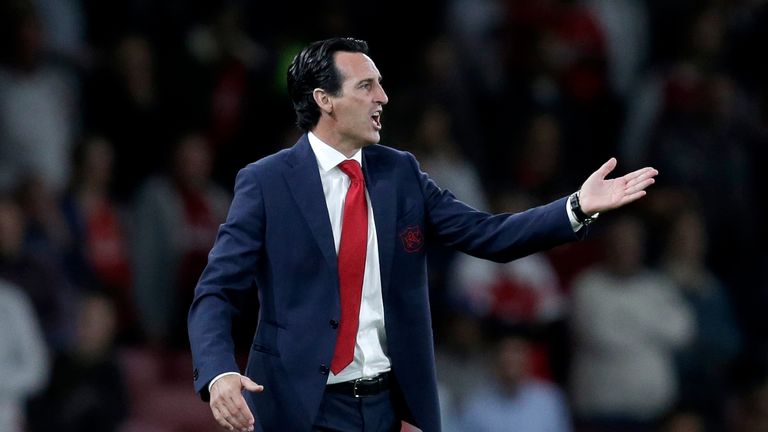 Unai Emery has yet to stamp his authority on his new Arsenal side following his summer appointment, according to former goalkeeper David Seaman.
The Spaniard endured a tough start to his Emirates tenure, losing his first two Premier League games against Manchester City and Chelsea, but Arsenal have since gone on to record five consecutive victories in all competitions.
Despite the upturn in results, Seaman believes there has not been much improvement in the squad since Arsene Wenger's 22-year spell in charge ended last season.
"I am still waiting to see Emery's stamp on Arsenal," Seaman said at the FIFA Best awards.
"At the moment, I still see Arsene Wenger's team but we're playing different ways.
"But the ways we are playing at the moment [means] we are creating problems for ourselves when we play out from the back."
Seaman, who won three league titles and four FA Cups during his 13-year spell at Arsenal, also believes Emery needs to sign proven quality to stand any chance of challenging for silverware.
"He needs to sign top quality players as in marquee players," added the former England goalkeeper.
"He needs to get the defence to tighten up but also defend as a team.
"When I was there we defended as a team. It wasn't just the back four, or the midfield. It was the whole team that defended and then we attacked and at the moment it is a little bit disjointed."