Charlie Nicholas is hopeful of Arsenal's chances of securing a top-four finish in the Premier League this season following a run of four straight victories but thinks there is still plenty of room for improvement for Unai Emery's side.
The Gunners started the season under new boss Emery with successive defeats to Manchester City and Chelsea but back-to-back wins against West Ham, Cardiff, Newcastle and Everton, who they beat 2-0 on Renault Super Sunday, have seen them rise to sixth.
But despite Arsenal's winning run, Sky Sports' Jamie Carragher thinks the early evidence suggests that Emery's men will still miss out on a return to the top four, but Nicholas is more hopeful than he was at the start of the season.
"At the moment I am pleased with the response from the first two defeats, everybody can see we have a real problem trying to adjust to the new manager's policy defensively," the Soccer Saturday pundit told Sky Sports.
"There is still that confusion between defence and attack that takes too long to get going. Saying that, Sunday's win over Everton was a first clean sheet, a confidence builder.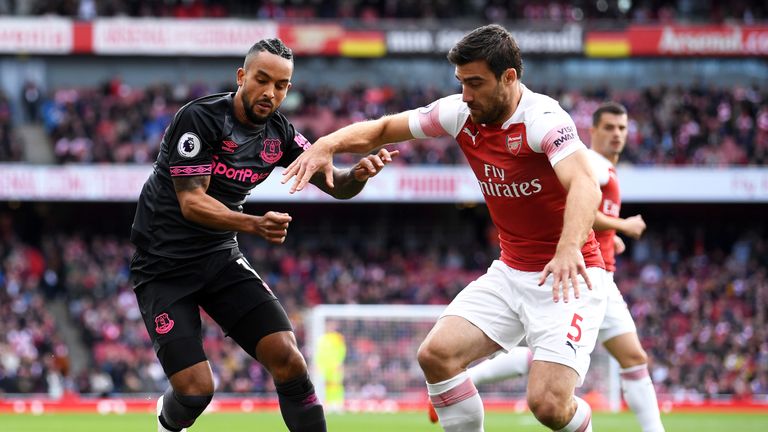 "My prediction at the start of the season was that Arsenal and Chelsea were going to be the two to miss out because there was too much toing and froing," he added. "I think that gap has closed for them because Man United are average and Spurs are struggling a little bit.
"I don't think they are good enough because defensively it is telling me the honest answer is no [they are not], but they are improving and the good news for me is - what I have said from day one - that Pierre-Emerick Aubameyang and Alexandre Lacazette can play in the same team because Aubameyang is not a natural number nine.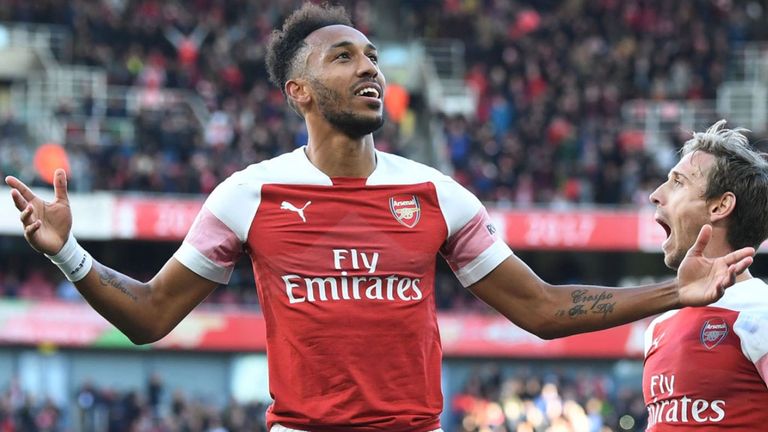 "That is why it works better and they are starting to score a few goals and I am grateful for that. Until Arsenal adjust to this defensive set up - and let's be honest at the weekend Petr Cech was man of the match, which tells you all you need to know - as it stands I am not expecting them to make the top four.
"If the improvement gradually carries on, I don't see Chelsea or Man United being so much better, and I am a little bit more hopeful than I was at the start of the season."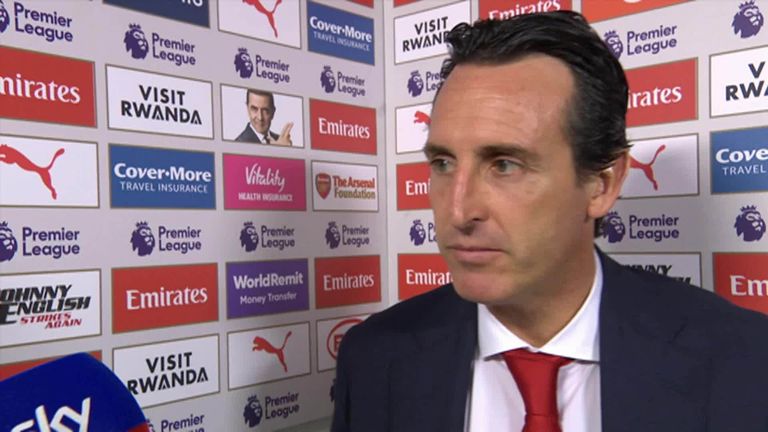 One of the big plus points for Arsenal so far this season has been the form of Aubameyang and Lacazette, who were both on target on Sunday, scoring quick-fire second-half goals.
It was the third time in the last five league games they have started together that both forwards have found the back of the net, and Nicholas thinks their flourishing partnership is heading in the right direction.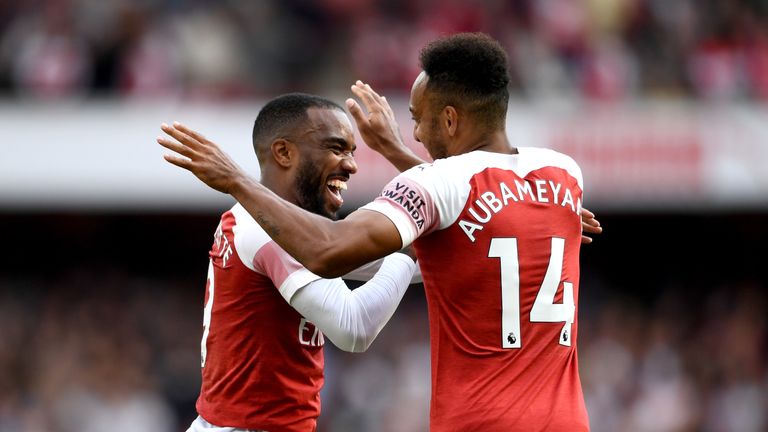 When asked about their importance to Arsenal, he said: "Massive, they are vital. When strikers score goals confidence is high, people trust them and you can feel it in the stadium now.
"Aubameyang is better than Lacazette, but Lacazette is really good because he likes to get on the shoulder of people. If anybody notices with Arsenal, Lacazette's touch and spin and link-up with Aubameyang - I think Cardiff is where they showed it best - they have that, this partnership and togetherness, and the feeling between the two of them.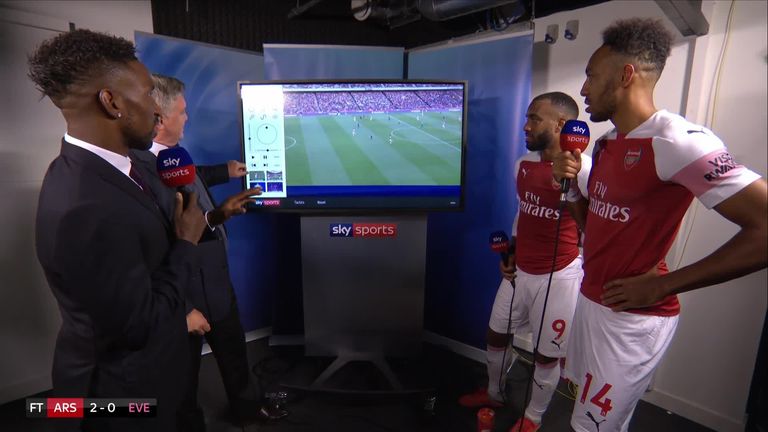 "Aubameyang feels a bit more comfortable with Lacazette in the team and playing slightly wider," the former Arsenal striker added. "I think it suits him better, he looks to be enjoying it more rather than waiting 15 minutes for a touch at number nine.
"They have got a bit of a partnership here, it's not Andy Cole and Dwight Yorke but it's heading in the right direction and that is the most positive thing for the Gunners."