Unai Emery says Arsenal are close behind Liverpool in Premier League
"It is a new challenge [against United] and the challenge is bigger than other matches," Emery told a press conference on Monday
By Art de Roché
Last Updated: 03/12/18 3:41pm
Unai Emery believes the difference between Arsenal and Liverpool is "not very big" and is preparing for a "new challenge" against Manchester United.
Arsenal's 4-2 victory over Tottenham on Sunday moved them up to fourth in the Premier League - six points behind second-placed Liverpool - as the Gunners travel to Old Trafford on Wednesday.
Liverpool were considered to be title challengers to holders Manchester City before the start of the season and Arsenal boss Emery now feels his team are closing the gap on Jurgen Klopp's side.
"Some teams are more advantaged than us," he said. "One of which is very clear, Manchester City.
"The difference at the moment between Liverpool and [us] is not very big, but it is an important difference also.
"We are now in terms of points, performances and the goals we're scoring, with Chelsea and Tottenham. This is the reality. We want to progress but we are not thinking of them."
Emery's side are unbeaten in 19 games across all competitions but face a stern test at United on Wednesday night, where they have not won in the Premier League since 2006.
Man Utd are seventh in the league but Emery feels that the challenge is greater than the other matches they have faced.
"It's a big challenge because it is away and we need to improve our mentality away," he added.
"We know we need to change. We need to be more competitive away. I think the team is doing that.
"It is a new challenge [against United] and the challenge is bigger than other matches."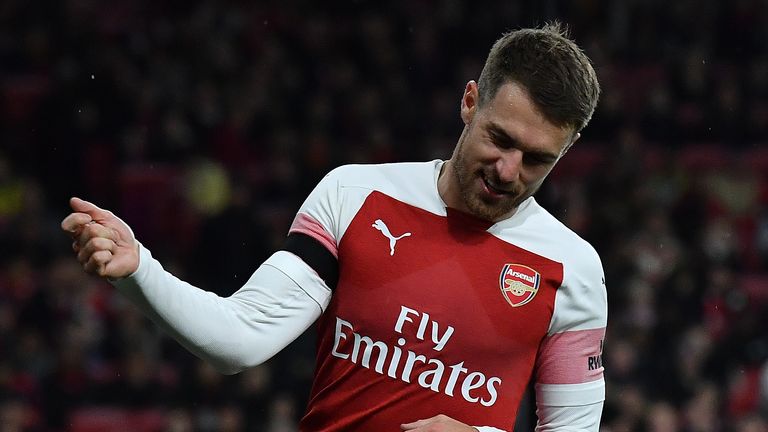 Emery was once again asked about Aaron Ramsey's future at the Emirates after the Wales midfielder, whose contract expires in the summer, came off the bench against Spurs and registered two assists.
The Spaniard claims Ramsey's future is "very important" to the club and the 27-year-old is now level with Raheem Sterling and Ryan Fraser with the most assists in the Premier League this season.
"His future is very important but we need to find a difference between his future and his present," Emery said. "When the coaches and I look at him, we believe his focus is positive and helps us.
"If he plays like he did yesterday, its the best for him and the best for us."
Emery has previously described himself as "a coward" during his playing days and when asked if he would allow that type of personality in the Arsenal dressing room, he said: "I know how you can feel when you are playing under pressure.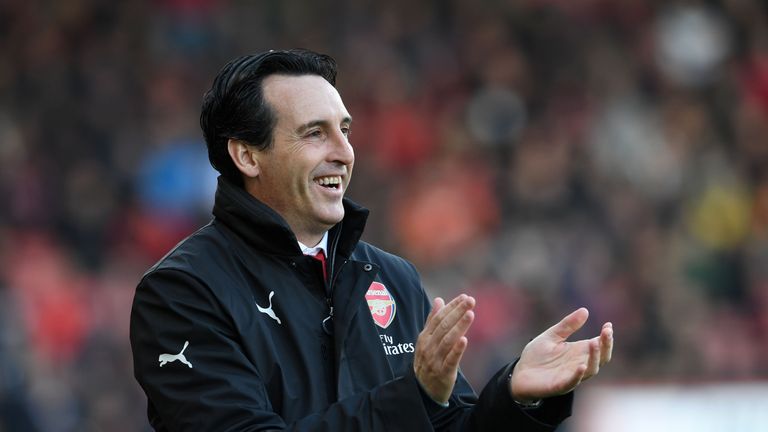 I know when the players can feel like me [a coward], I give them confidence but you cannot buy confidence in a supermarket.
Unai Emery
"I know when the players can feel like me [a coward], I give them confidence but you cannot buy confidence in a supermarket.
"You need it every day. Being together, doing positive things is the most important. You need confidence to play under pressure."