Bernd Leno: Arsenal goalkeeper discusses football firsts with Soccer AM's Tubes
Watch Norwich vs Arsenal live on Sky Sports Premier League on Super Sunday from 1pm; kick-off is at 2pm
Last Updated: 29/11/19 4:04pm
Arsenal goalkeeper Bernd Leno took time out from the training ground to speak to Soccer AM's Tubes about his first experiences in the game.
It has been a whirlwind season so far for Arsenal goalkeeper Bernd Leno.
The Germany international has kept just two clean sheets in the Gunners' 13 Premier League games, but no goalkeeper has made more saves than his 53 in that time.
The 27-year-old joined the club for a fee believed to be around £19m in June 2018 after seven years at Bayer Leverkusen but where did his love affair with the game begin and who is his footballing hero....
What was your first memory of football?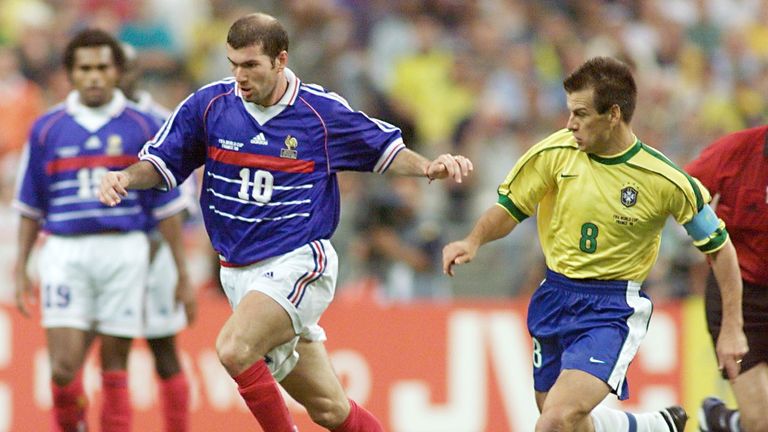 "The World Cup final in 1998, when France beat Brazil 3-0. There wasn't a team I wanted to win, I just remember watching a good game.
"France were unbelievable and watching Zinedine Zidane and many other good players was special. I became addicted to football."
At what age did you start playing football?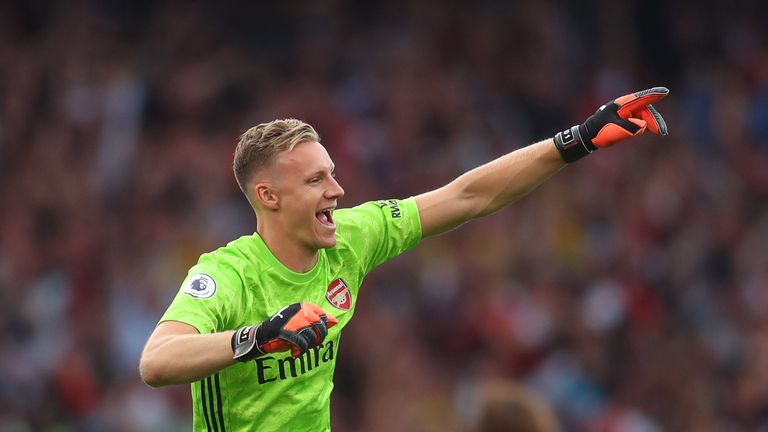 "I was about four or five years old. I started to play on the street with my brother and friends from the neighbourhood.
"When I was six, I started to play in my hometown, at the local football club and since then I've never stopped.
"I actually started as a midfielder - actually as a playmaker! When I was about eight, our goalkeeper didn't come to the game for some reason.
"The coach asked us who wanted to go in goal and I put my hand up. I thought I'd give it a try and it was very good. I told the coach could I stay as the goalkeeper, who was a friend, and since then I've never wanted to leave the goal."
Who was your first footballing hero?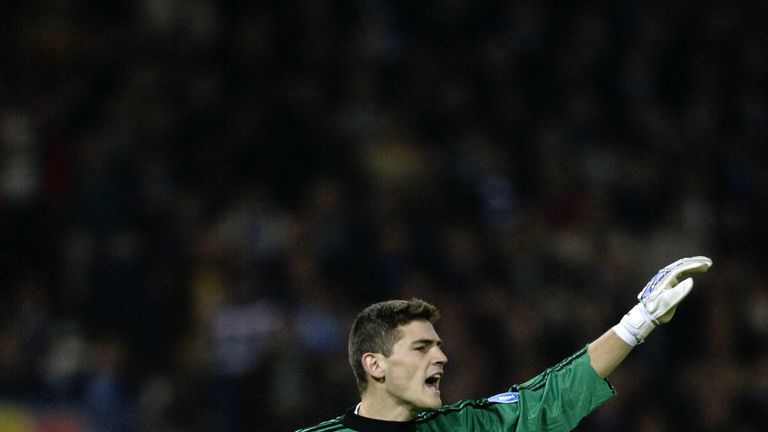 "My first and last footballing hero is Iker Casillas - he was amazing. I remember the Champions League final in 2002 against my former club Bayer Leverkusen. He played amazingly and was only 18 years old. He was just unbelievable, and he saved Real Madrid the title.
"Since then he was my idol, and I've followed him throughout my career, watching videos. Unfortunately, I've never played against him, but hopefully I will, or I will meet him.
"Maybe he can play again for Porto when he comes back from his injury (Casillas suffered an "acute" heart attack in May this year), but hopefully one day I can meet him. If I only had one question that I could ask him, it would be 'how have you managed to be so good?'."
When was the first time you were star-struck?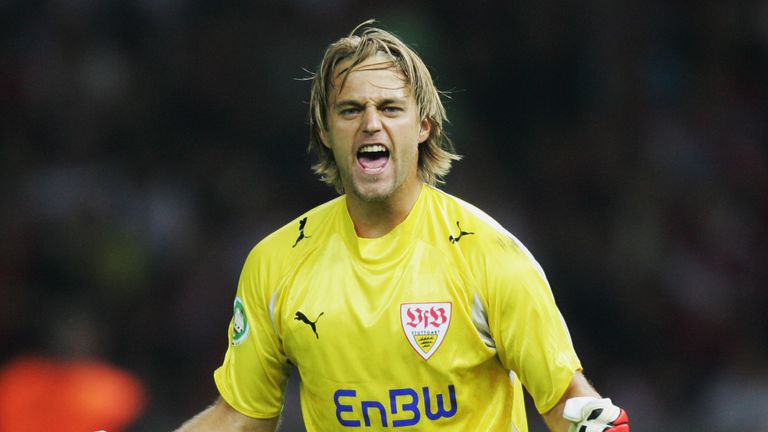 "I think it was when I met Timo Hildebrand. When I was at the academy at Stuttgart, he was the number one goalkeeper. I spoke to him for about a minute, and for me it was amazing. He just asked me how I was, but it gave me so much motivation.
"He told me that he saw me make a good save in training when I was about 11 or 12 years old. It gave me a lot of motivation that he said that to me.
"I was so nervous and when I went back home, I told my parents. Ten years later, I played against him in the Bundesliga and of course he couldn't remember it, but he laughed. He was a very good player."
When was your first professional appearance?
"My first game was in August 2011 for Bayer Leverkusen against Werder Bremen and we won 1-0. It was a solid game from me - there wasn't much for me to do but I made some good saves.
"I was very nervous and when I arrived at the stadium, I was thinking that I was living my dream. That good feeling still stays with me whenever I walk into the stadium on matchday."
What was your first day at Arsenal like?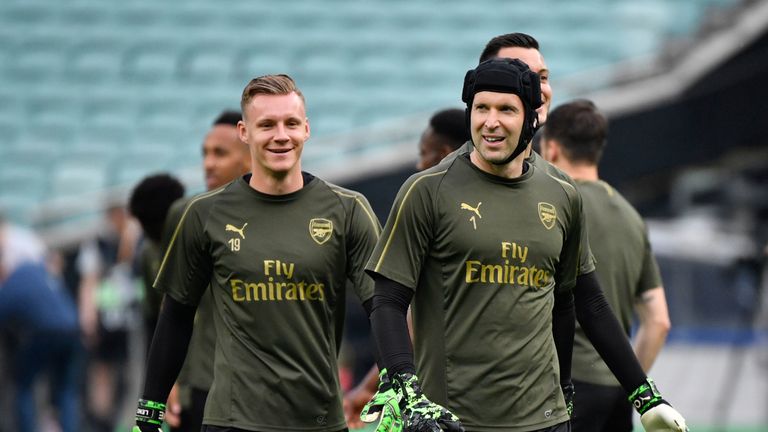 "I remember last summer in 2018 arriving by car and having to remember to drive on the other side of the road! I was very nervous not just about coming to another club. They were positive nerves as I was very excited about seeing my new team-mates and to see the manager.
"At such a big club, I just wanted to save some balls and kick some balls. It was a special day for me.
"I had to sing a song in Singapore at the training camp and it was a disaster. It was a German song and it was very, very bad. No one needs to see this quality."
When was the first time you cried in football?
"It was a final and I was 10 years old. We lost it in a penalty shootout. I was very sad because I didn't save their last penalty and I then actually missed our last spot-kick.
"My parents were there and after 10 minutes I wasn't sad anymore. But I remember this tournament."
What was your first Premier League game?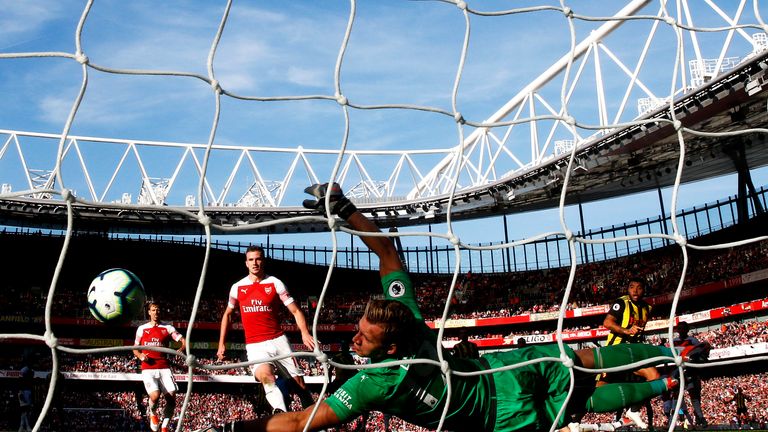 "It was last October against Watford. Petr (Cech) was injured after 45 minutes, so I came on. I was surprised because the second goalkeeper you don't expect that the first choice gets injured.
"But he had an injury and within one minute I had to prepare everything really quickly.
"We managed to win the game 2-0 and I had a fantastic game, made a couple of saves. At the end, I was happy and since then I've played every Premier League game."
How does the Bundesliga compare to the Premier League?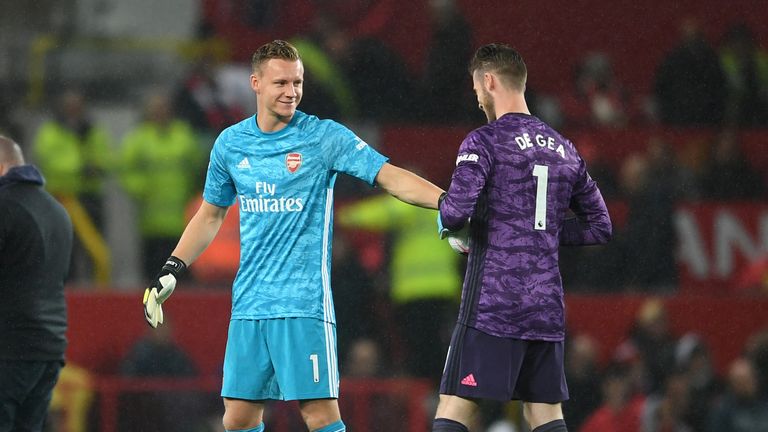 "It's different and it's much harder, I think having gained experience in both leagues. In the Bundesliga, like in Europe, the referees protect the goalkeeper. In the Premier League, they don't.
"It's very hard and in the six-yard box there are no fouls - so you have to get used to it. I feel I adapted very quickly to these players who look to block you.
"I don't remember this ever happening in Germany, but I quite like it."
How to follow Norwich vs Arsenal
Norwich vs Arsenal is live on Super Sunday from 1pm; kick-off 2pm. Sky Sports customers can watch in-game clips in the live match blog on the Sky Sports website and app.
Highlights will also be published on the Sky Sports digital platforms and the Sky Sports Football YouTube channel shortly after the final whistle.
Soccer AM - 10.30am, Saturdays, Sky Sports Premier League and Sky Sports Football