David Luiz wants to extend his stay at Arsenal despite being out of contract and there is a "very high chance" it will happen, says his agent.
With Sky Sports News recently learning Luiz moved to the Emirates on a one-year deal - rather than the reported two-year contract - his agent Kia Joorabchian has revealed Arsenal had the option to extend the deal for a second season, which they did not take and the clause has since expired.
In an interview with Sky Sports News on Sunday, Joorabchian insisted the Brazilian did not want to leave north London, adding the club and player would discuss his future as soon as possible.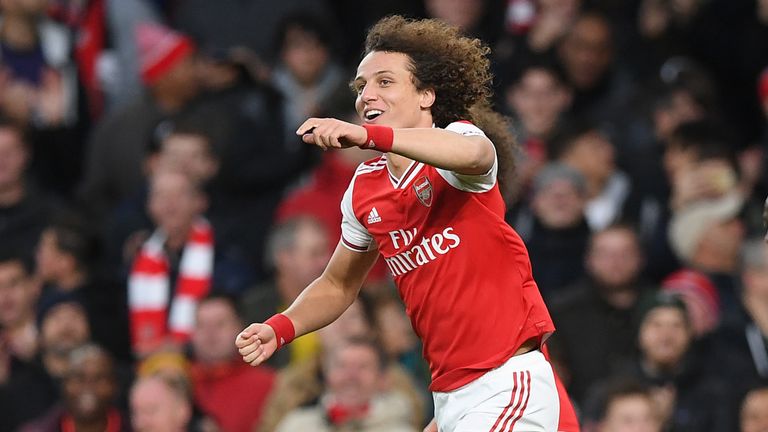 "He's very happy at Arsenal," Joorabchian said. "He has an extremely good relationship with both the coach and the sporting director. He has good relationships all throughout the club, right up to the owner. He respects everybody.
"Arsenal had an option, which expired. We also had a pandemic [coronavirus]. So the option expired in the middle of the pandemic. We are all very aware of that situation and we are all trying, very slowly, to get back to this 'new normal'.
"These contract situations, these renewals, if he stays or if he goes... will all sort themselves out when we get back to some kind of 'new normal'.
"David will sit down with Arsenal before the season begins, have his conversations and they will both decide if he will stay or not. That will come before the season starts. The chances are very high [of Luiz being at Arsenal next season]. There is no desire to leave."
Joorabchian also clarified recent reports Luiz had said returning to former club Benfica could be a possibility, explaining: "What he said was, 'if the opportunity arose in the future - before I retire - I could go back to Benfica and finish my career where I started it'. But he never mentioned about wanting to go back to Benfica now."
In addition, Joorabchian rejected a recent report Luiz had cost Arsenal a total of £24m for the 2019/20 season.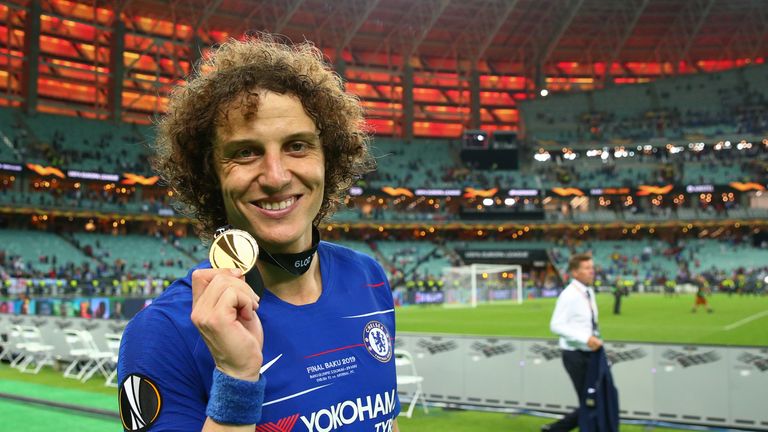 According to The Athletic, Arsenal paid £8m to Chelsea and £6m to "intermediaries to fix everything up", in addition to Luiz's annual salary of £10m.
However, Joorabchian insists the figure of £6m paid to intermediaries to broker the deal is inaccurate.
"The agent's fee that was reported by The Athletic is so, so, so wrong. The fee for David was less than 10 per cent of that," Joorabchian said.
The Athletic have been approached by Sky Sports News for a comment in response.
'Willian wants to finish career at very high level'
Joorabchian also revealed the reason Luiz's Brazilian compatriot Willian is yet to sign a new contract with Chelsea is that they cannot reach an agreement about the length of the deal.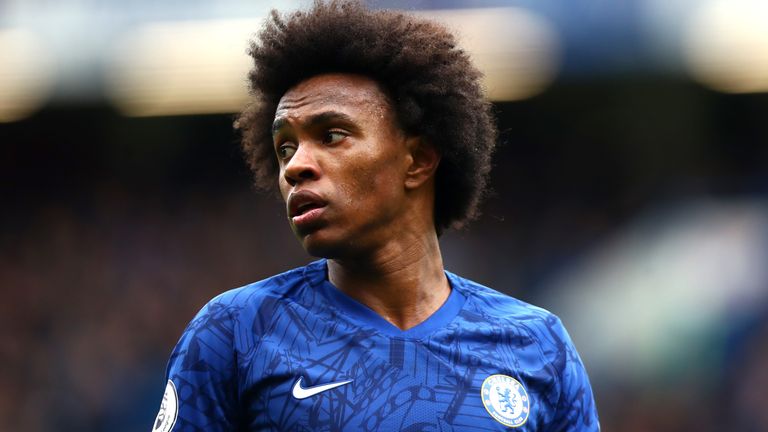 "Willian wanted to sign a three-year contract and then see where his career takes him," Joorabchian told Sky Sports News. "Chelsea's policy only allows two, so that's where the sticking block was.
"Chelsea have a policy, which we respect and understand, but Willian has a career and he has ambition. He wants to finish his playing career at a very high level."
Joorabchian also played down reports of Willian joining Jose Mourinho - who signed him for Chelsea in 2013 - at the Blues' London rivals Tottenham next season.
He said: "At the moment, he's a Chelsea player. He has a contract with Chelsea until the season is over, so I think it is disrespectful to talk about him moving to other clubs.
"We have not spoken to Tottenham, or any other club, at the moment."
'Coutinho keen on Premier League return'
Former Liverpool midfielder Philippe Coutinho has been offered to Premier League clubs - including Chelsea - with his Barcelona future uncertain.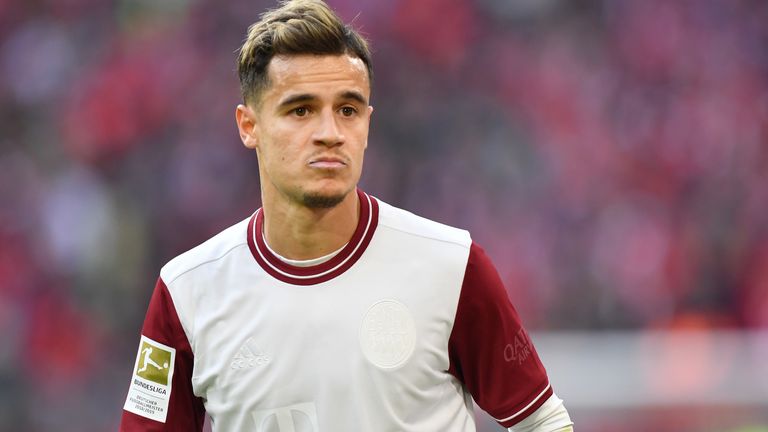 Joorabchian confirmed the 27-year-old would be keen on a return to England, saying: "He has a desire to come back to the Premier League at some point.
"It may not happen this year, it may happen this year - we don't know. We really have not discussed anything for now."
Coutinho could even stay at Bayern Munich, who allowed their option to make his loan deal permanent expire last month, says Joorabchian.
"It's up to Bayern Munich whether or not they want to extend the loan," he said. "It's purely Bayern's decision, we have a will to stay, and we will see about next season when we get back to this 'new normal'.
"We've had some conversations with Bayern about next season [already]."