Jack Wilshere and Theo Walcott Arsenal show true colours in 5-2 win at Reading
Jack Wilshere felt Arsenal answered some of their critics with a 5-2 demolition of Reading.
Last Updated: 18/12/12 9:26am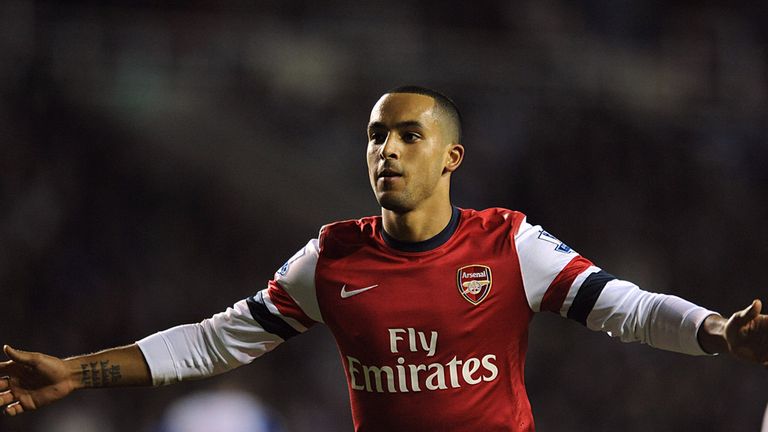 Arsene Wenger and his team had come under intense scrutiny following their ignominious Capital One defeat at Bradford last week, but they re-discovered some of their free-flowing spirit in a morale-boosting performance.
"It was tough last week after the disappointing result at Bradford. We had to be strong as they are a tough team who are fighting relegation," said Wilshere.
"Theo Walcott and Santi Cazorla were different class.
"Any sort of victory tonight would have been welcomed. The boss put three up front and it worked.
"The club is very strong. The way we played, I think we saw some of the old Arsenal tonight. We needed to bounce back and we must push on now. We have got a difficult game at Wigan coming up now.
Walcott played through the middle and was rewarded for an enterprising display with a goal, although that was overshadowed by a sublime hat-trick from the peerless Cazorla.
Walcott said: "We don't really take notice of the outside. We're a big family and we know our quality and that we're good enough.
"I enjoyed playing up front and the boss gave me that opportunity. I thought I did very well and the players around me always make my job easier."
As to his protracted contract talks, Walcott added: "Talks are ongoing and it's going to be a slow process. It's taking a long time but hopefully something will happen soon."
Wilshere is especially eager to hasten the process, and joked: "I've been working all year on him.
"But that's between Theo, his representatives and the boss but hopefully we can sign him up.
"He showed he can do it up front and hopefully he can play there in the future."