Arsene Wenger backs Nicklas Bendtner to win over Arsenal fans
Arsene Wenger "believes" in Nicklas Bendtner and wants the striker to win over the Arsenal fans with his performances.
Last Updated: 25/09/13 7:13pm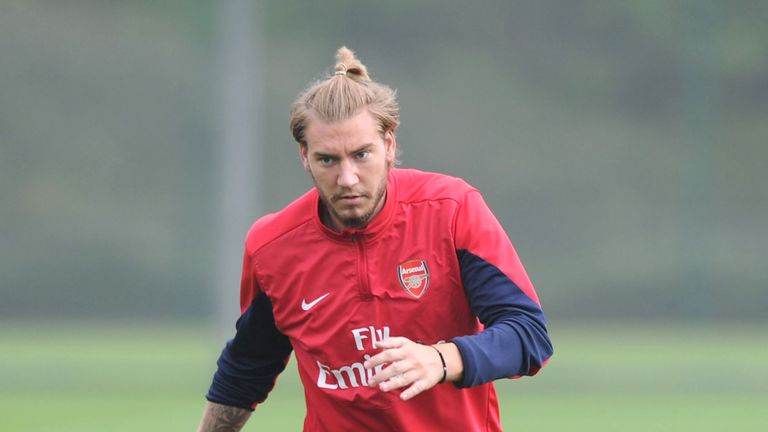 Bendtner is set to start Wednesday night's Capital One Cup tie at West Brom and Wenger believes he will get a warm welcome from the travelling fans if he proves he can still cut it at the top level.
If the Dane, who has spent three loan spells away from the club, plays against Albion, it will be his first start for the Gunners since March 5, 2011.
"Fans forgive you everything as long as you produce the performances on the football pitch," Wenger said.
"That's what people want. I think our fans have a positive attitude towards Bendtner and they will be behind him.
"Only you can create that with your performances."
Good reaction
After loaning Bendtner to Birmingham, Sunderland and then Juventus, Wenger tried to sell the Denmark international to Crystal Palace in the transfer window, only for the deal to fall through.
But rather than sulk, Bendtner has reacted well, according to Wenger.
"He has responded with a good attitude in training and with good, hard work," the Frenchman said.
"He had nearly gone somewhere else and in the end he stayed because it didn't work out and we needed him here.
"Now he can convince everybody. We are open minded, we believe in his qualities.
"I personally believe in his qualities. It's just down to attitude and fighting spirit.
"When he has that, Nicklas can be an unstoppable striker. He gets his chance. Our job is about that. Take your chance."