Premier League: Arsenal manager Arsene Wenger calls for review of loan system
Arsenal manager Arsene Wenger has led calls for loan deals to be treated in the same manner as permanent transfers.
Last Updated: 06/12/13 11:27pm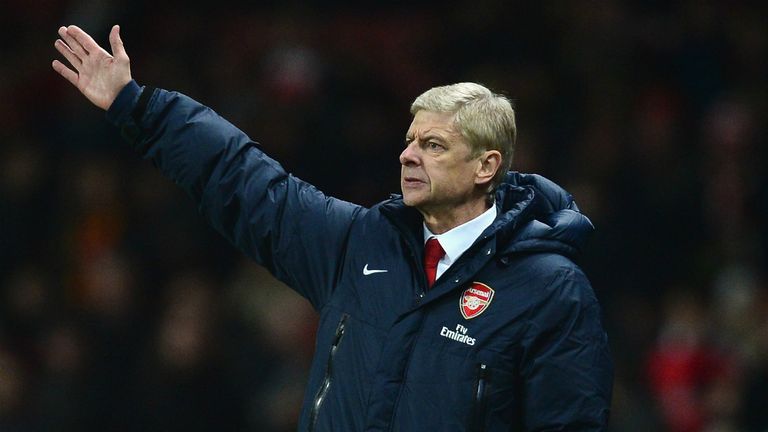 The Premier League leaders face Everton on Sunday, with the Toffees benefitting from the services of in-form Chelsea striker Romelu Lukaku.
Belgium international Lukaku has netted eight goals since joining the club on a season-long loan deal, sparking much debate about the nature of loan deals within the top flight.
Lukaku is not allowed to face parent club Chelsea and Wenger believes the 20-year-old powerful striker is the prime example of why loan moves should be dealt with in the same way as a full transfer.
"Once you are on loan, it should be a transfer - you play for the club," he said. "You cannot play for the club only in 19 games and not against another club.
"If Lukaku didn't play for Everton, somebody else would play. I don't make a fuss of that, and it is our performance that will dictate the result on Sunday - not only Lukaku. He is a good player, but the rules are the rules and we have to accept the rules.
"If you ask me my opinion, I am not against loans, but you should be capable to play against everybody.
"Even if you want to loan a player and you said tomorrow you cannot do it any more, you always find people can sell a player for one year with a buy-back clause and get the player back, but (at least) then he can play against everybody, that would be a bit more normal.
"You can always turn the rule."
Integrity
Wenger believes restricting players from facing their parent club raises uncertainty over their commitments.
"When I arrived, you could decide that when you loan the player he could play against you or not," he added.
"We had the case with (Jermaine) Pennant as well when he went to Leeds. I allowed him to play against us because at that time you could decide.
"Now, they have decided that you don't have the right, which is a little bit questioning the integrity of the players."
The Emirates faithful continue to urge Wenger to strengthen his squad when the transfer window reopens, with Arsenal appearing reliant on the services of Olivier Giroud up front, as Theo Walcott and Lukas Podolski both struggle for fitness.
Although Wenger attempted to bring in Demba Ba from Chelsea in a similar move on the last transfer deadline day, the Frenchman insists he is not interested in temporary deals.
"At the moment, no, but maybe we can get one or two young players out on loan for the possibility to play," he said.
"In England you have no feeder club like in some countries. It is not the tradition, so you find another way to give competition."