Transfer News: Wenger keen to keep Podolski and Vermaelen at Arsenal
Arsenal boss Arsene Wenger insists that Lukas Podolski and Thomas Vermaelen are not for sale.
Last Updated: 03/05/14 10:59am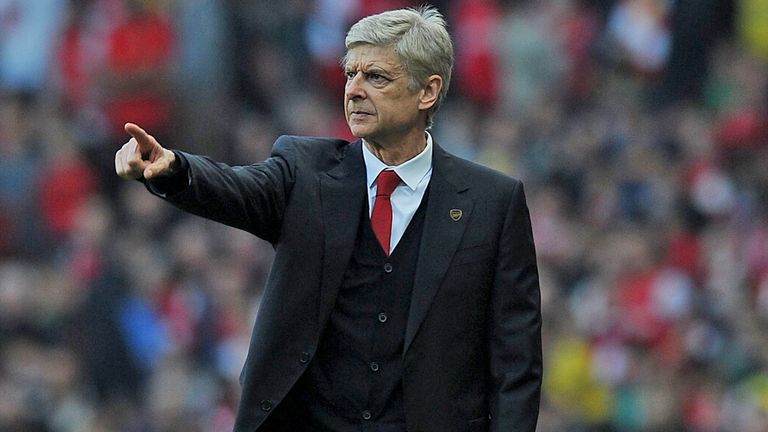 Wenger's side can guarantee a four-place finish with victory over West Brom on Sunday, after which point he can finalise his transfer plans for the summer.
But letting German star Podolski and Belgian ace Vermaelen leave are not part of them.
"You might think it but these players are not necessarily open to a move," Wenger said.
"We have only two players who are out of contract - Fabianski and Sagna [plus Bendtner]. All the rest need to have our agreement and they haven't got it yet."
Speaking on Podoslki, Wenger admits that he does not agree with the player's own stance that he should be playing more centrally.
"I was not convinced [by Podolski as a centre-forward]," Wenger said.
"He can play as a second striker hanging behind but he's not a guy who likes contact up front. He likes to run in behind and get the ball to feet.
"He is a fantastic finisher, the one you want to have the ball in the box and that's why everyone says: 'Yes, he is a striker.' But when he plays completely up front, you don't feel he enjoys it. He likes to come to the ball and always come deep.
"He does not agree and, certainly, he thinks he is a striker. But he is a striker with somebody else who is a striker and has different qualities to him. He has over 100 caps for Germany and not one cap is in the middle. They are on the left. So you cannot say it is not his job."
Talking about the summer, Wenger has admitted that he does not see himself signing more than three players - but he believes the World Cup will cause issues.
"The main thing for us will be to keep the stability because we feel we are close," Wenger added.
"We want to add something that makes us even stronger but number-wise, it will not be massive. Two or three? Yes.
"From my experience, the World Cup years have always been very quiet until the end of the World Cup, with no players reachable.
"I believe this year again you will have to wait until 15 July to start going."