Sky pundit Ray Parlour has praised Arsenal striker Olivier Giroud after he scored both goals in their 2-0 win over Middlesbrough in the FA Cup on Sunday.
The France international was on target twice in three first half minutes as Arsene Wenger's side advanced to the quarter-finals of the competition.
Alexis Sanchez has attracted much of the praise since joining from Barcelona for £30m over the summer but Giroud has now scored 10 goals in 18 appearances for the Gunners this season after returning from a broken leg that ruled him out for almost three months.
Parlour was also impressed by the fluid nature of Arsenal's play, with Giroud interchanging with Danny Welbeck in attack, to cause problems for the Boro defence.
"Giroud is in form at the moment. He is scoring goals and creating chances for other players as well," former Arsenal midfielder Parlour told The Morning View on Sky Sports News HQ.
"Yesterday, at times, Welbeck was playing alongside Giroud, so I think Wenger is one of those managers who doesn't just say, 'you stay on the left-hand side, you stay on the right-hand side', he wants you to change.
"At times, Giroud might be on the left and Welbeck will be through the middle and that's the way Arsenal have always trained as a squad.
"They can play as a two (up front). Welbeck was good as well and was always causing problems with his pace but certainly Giroud is playing very well at the moment and scoring goals."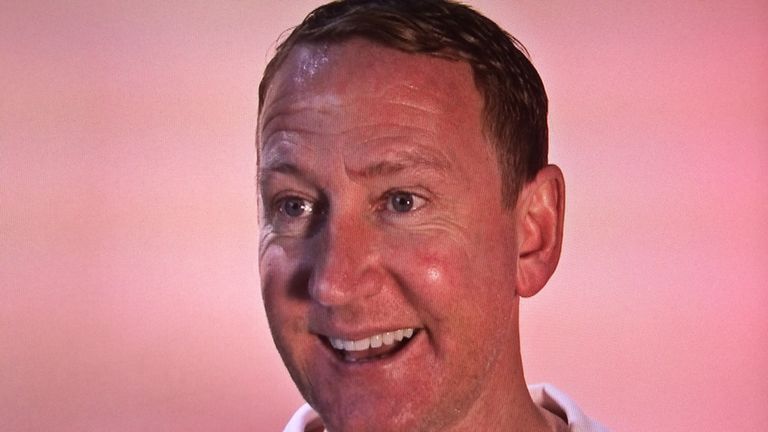 Giroud is in form at the moment. He is scoring goals and creating chances for other players as well.
Parlour is also impressed by how much Santi Cazorla has improved his all-round game this season.
Wenger believes the Spanish midfielder is now a more complete player and Parlour is impressed by how he has modified his game.
"Cazorla is usually one of the three behind the front and attacking-wise he was very good and could create chances," Parlour added.
"Now he has sat back in the two (in midfield) – Francis Coquelin usually plays alongside him but yesterday it was Mathieu Flamini – but he has now started putting tackles in.
"He has improved so much in that position. He has really upped his game, was skipper yesterday and he is going from strength to strength."