It has been 11 years since Arsenal last lifted the Premier League title.
Back-to-back FA Cup triumphs and the construction of a star-studded squad have led many to label them as genuine title contenders. A point which both Mikel Arteta and Theo Walcott agree with, writes Patrick Davison...
It was a slightly surreal experience being in the home dressing room at the Emirates for the first time.
Even though, as reporters, we're around the players and managers more than most, it's still pretty rare to be allowed into the sanctuary of a changing room when all the players are there.
It was fascinating to see Arsene Wenger in the dressing room designed to his specifications, walking around in his training kit, no shoes or boots on his feet, in relaxed conversation with his players.
It was certainly different to seeing him stride, business-like, into one of the interview booths next to the tunnel at The Emirates – especially when Arsenal have lost!
And even though he's been at the club a while now, it was still odd seeing Petr Cech walk into that same home changing room, to be warmly welcomed by Per Mertesacker, Santi Cazorla and David Ospina among others.
But the most striking thing I took away from about the hour or two we spent around the players was the way, to a man, they spoke about the season ahead.
While the Sky Sports cameras were there filming the players in their kits for our pre match graphics, I spoke with some of them for a feature that will run ahead of this weekend's live game against West Ham on Super Sunday.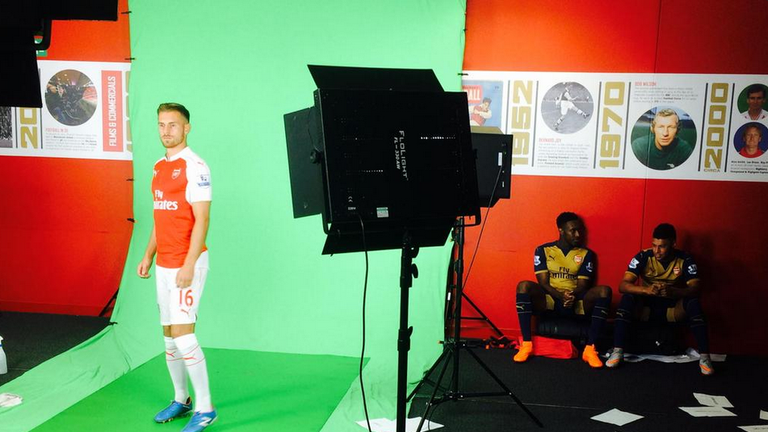 I was left in no doubt: this group of players think this is their time. They absolutely believe they can win the Premier League title this season.
Mikel Arteta was the first player we spoke to. He jumped in half way through my first question and there was no holding back.
"Something is different this year, the attitude is different, the desire is there and we are ready," said the club captain. "We can compete for the Premier League and the Champions League."
There was no, 'we hope', 'we'll try', 'we'll take it game at a time'. It was, 'we can', 'we must', 'and it's time'.
Theo Walcott was just as certain. "We can do anything," said the forward, preferred to Olivier Giroud in the central striker role for last Sunday's Community Shield.
"This season we need to be competing for the Premier League, not fading out toward the end. We need to compete till the last day."
In all we spoke to 11 players on the day. All of them had the same confidence. All are expecting the team to sustain a challenge this time round.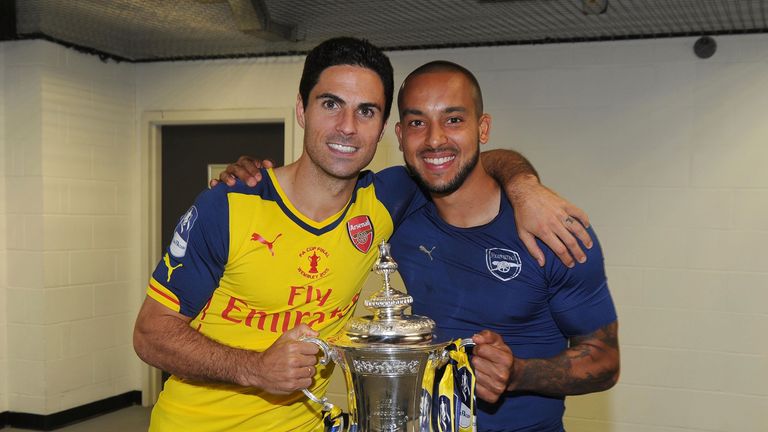 There are good reasons for the confidence, they finished last season strongly and have had a brilliant pre-season, winning every game; Jack Wilshere aside, there are no major injury concerns and promising young players are bursting onto the scene.
On top of that, Kieran Gibbs says the signing of Cech has brought, 'calm and cohesion' to what was already an increasingly solid defence.
And there's still time for more signings - although the last time Wenger's major summer signing was a goalkeeper was back in 2003, when Jens Lehmann joined from Borussia Dortmund for a fee of £1.5m.
Then Arsenal went on to win what, at the moment, is their last league title. It was the season of The Invincibles.
Of course, no one would expect this team (or any other) to match that feat, in fact not many expect Arsenal to win the league at all.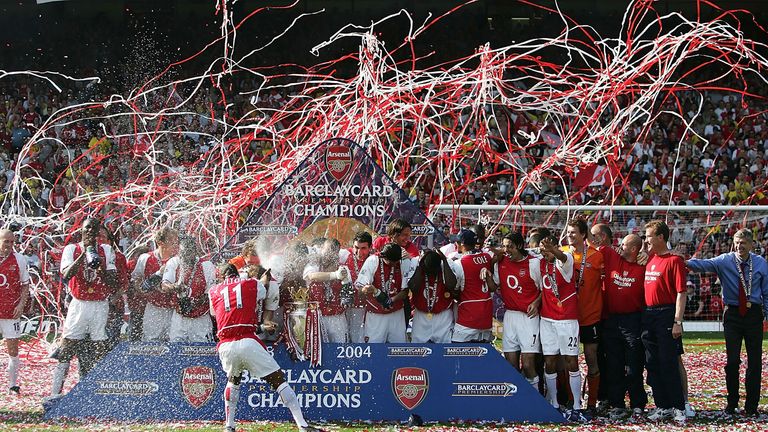 Since 2004 they've become the team that falls short, often in the race but never genuine contenders.
We all know the arguments as to why - the tactics, the transfer policy, the perceived lack of mental strength.
But this season, as Mikel Arteta said, 'there's something different about them'.
No matter what anyone outside the club thinks, inside that dressing room, they believe Arsenal can be champions again.
Watch Arsenal v West Ham live on Super Sunday. Coverage starts at 12:30pm, Sky Sports 1 HD.