Paul Gascoigne meets with Wayne Rooney and Jordan Pickford on visit to Everton
By Lyall Thomas
Last Updated: 03/03/18 9:44am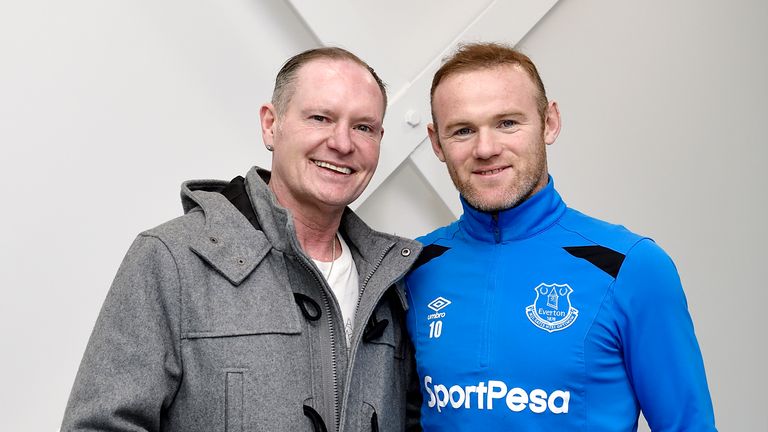 Paul Gascoigne revelled in seeing Wayne Rooney back at Everton in a visit to his former club ahead of their clash with Burnley.
Gascoigne spent time with Everton boss Sam Allardyce, his staff and players, including Rooney and Jordan Pickford, on a visit to their Finch Farm training ground on Friday.
Rooney and Pickford both hailed Gascoigne, who made 23 appearances for Everton between 2000 and 2002, as a "legend", and Gazza recalled watching Rooney as a youth player.
Gascoigne told the club's website: "I used to come and watch the youth team and I remember [then U18 boss] Colin Harvey saying, 'I'm going to put this kid on, watch him'.
"They were getting beat 1-0, Rooney was 14 and he came on and scored two unbelievable goals. Unbelievable goals.
"He joined a first-team training session one day when he was 15. He had a day off school and joined in and did not look out of place one bit. He looked like he'd been with us all his life. Incredible, strong and even then you knew he was going to go to be an unbelievable player.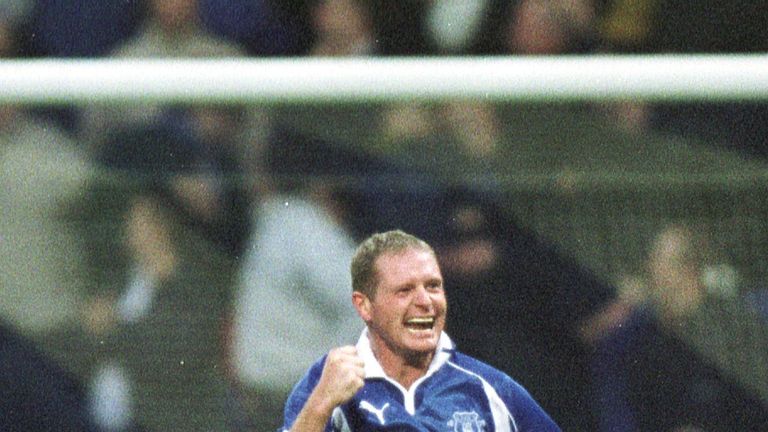 "What a great player. It's good to see him back at the club where he grew up. He obviously always loved the club and for him to come back and finish his career here will be fantastic for him and the fans.
"He is still such a talented player. He will never lose that. His thinking for football is incredible. He's got a great football brain and he's proved it for so many years. For more than 15 years he's proven he's a class player and long may it continue."