Everton boss Sam Allardyce says he has received an apology from club chairman Bill Kenwright after a survey was sent to supporters asking them how much they trust the manager, players and coaching staff.
The Goodison Park club sent an email earlier this week asking the Fans' Panel a series of questions regarding the Everton "family" and its "connection" compared to other Premier League teams.
However, Allardyce believes the email was an error of judgement from the club's marketing department.
"The survey... the managing director of marketing and communications has clearly slipped up," said Allardyce, speaking ahead of the visit of Newcastle, live on Monday Night Football.
"Even though I believe the survey has been recently passed out before, from my point of view it was a big mistake. I think it has allowed you to write some beautiful headlines on that situation.
"The actual question was what do you think of the manager, the players and the staff - and obviously our managing director of marketing is clearly not a great understander of football and how football works, because he is into marketing and branding and market research."
When asked if he had received an apology from the club, Allardyce added: "Off the chairman, yes."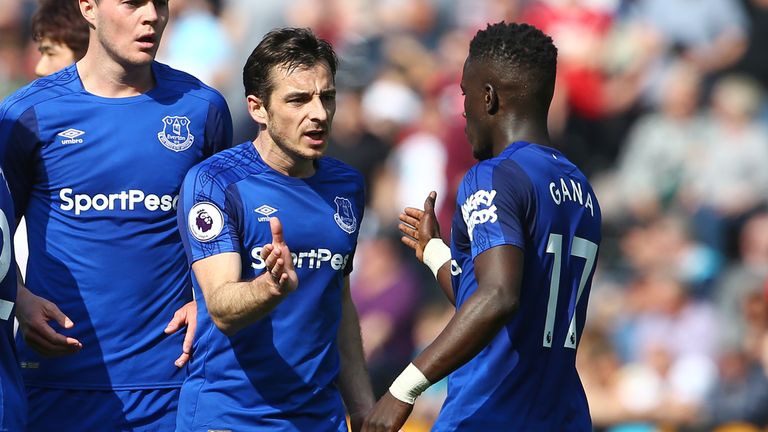 Part of the survey asked the participant to rate on a scale of zero to 10 whether they "have a high level of trust in the current manager and coaching staff of Everton e.g. in making the right decision to get the best out of the team".
When asked what he would have given himself in the survey, Allardyce joked: "P*** off! Eleven!"
Allardyce insists the survey hasn't dampened his desire to remain as Everton manager beyond the end of the season.
"It hasn't made a difference for me concerning my position," said Allardyce. "Until somebody rings me up at the very highest level and says 'Sam, you're not wanted anymore', then I'll hold my hands up and say 'right, if that's how you feel, that's fine',
"But I would be extremely disappointed if that was the case. In fact, I would be much more disappointed than 'extremely'."