Wayne Rooney says there is no issue between him and Sam Allardyce and praised his manager for steering Everton clear of relegation.
Rooney reacted badly when he was withdrawn after 58 minutes of the Merseyside derby on April 7 but he told Sky Sports News the incident was blown out of proportion.
"Ask any Liverpudlian who grew up as an Everton fan and gets substituted early on in a derby if they'd be happy coming off - they'd say no.
"It's me that gets highlighted a bit more than it would with other players.
"There was no issue with me and the manager or with me coming off. I respect the manager's decision but of course there was frustration because I wanted to stay on.
"I spoke to him [afterwards] but really we spoke because of how it getting built up to be something it wasn't. There was no issue over it."
Everton were in relegation danger when Allardyce replaced the sacked Ronald Koeman. Now they sit ninth in the Premier League after taking 27 points from 20 games.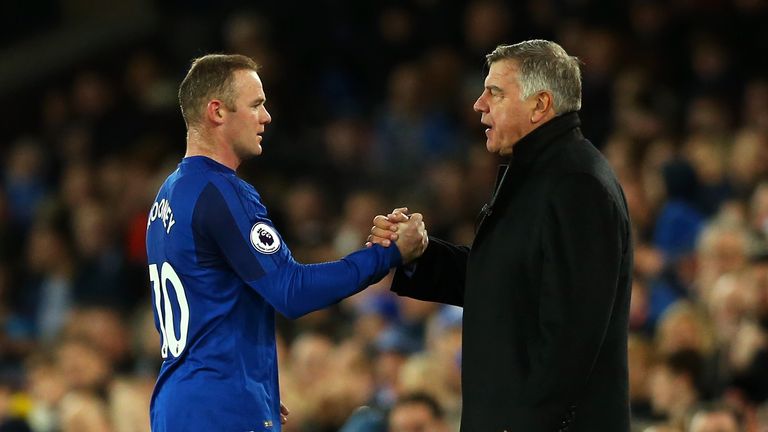 "He has done the job that's been asked of him," said Rooney, who refused to comment on the survey sent to supporters asking them to rate Allardyce.
"When he took over we were 17th in the league. We're sitting here now in ninth position.
"We were panicking a bit when he took over. There was talk of relegation and he has steadied that. We're in ninth position and could possibly finish eighth."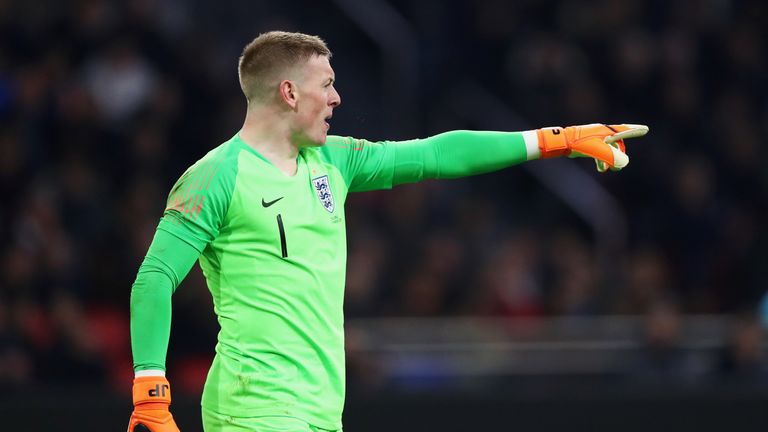 Rooney cites the performances of goalkeeper Jordan Pickford as a key factor in Everton's climb up the table, and is backing his team-mate to start for England at this summer's World Cup.
"He is England's No 1, he's the best keeper the country's got," said Rooney.
"The England manager has got a tough decision to make - he's also got the experience of Joe Hart.
"In my opinion there's two goalkeepers who could play - Hart and Pickford - and unfortunately for Joe he hasn't played enough.
"He is a character around the dressing room and at times this season he has saved us points and kept us in games. He has done his job.
"You need your keeper to talk, it gives everyone security, especially your back four. He's performed really well for this season.
"He has been a great signing and will be here for a long time, I'm sure."