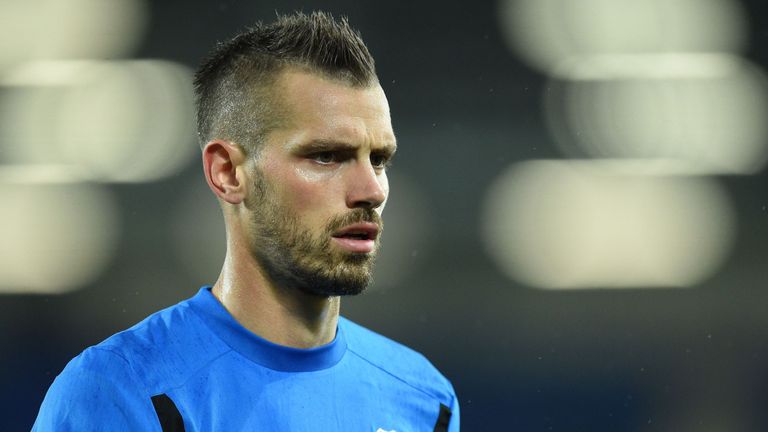 Sam Allardyce believes Morgan Schneiderlin is rediscovering his form after his impressive performance in Everton's 1-0 win over Newcastle.
The midfielder was forced off on Monday night due to a dead leg and home supporters showed their appreciation for Schneiderlin's recent displays with a standing ovation.
That was in stark contrast to the reception he received as a substitute against Crystal Palace in February, where he was jeered following a difficult spell at Goodison Park after a £20m move from Manchester United.
"Sooner or later he has to find himself from where he used to be," Allardyce said. "Sometimes it takes a while to find yourself after, I think, probably a disappointing move that didn't work at United.
"For the first time you find yourself in the squad not being involved very, very much indeed. Then you come to Everton and try and reinvent your career and show what you can do again. Sometimes it takes a bit of time.
"Obviously the whole team suffered a lack of confidence at the start of the season. Everybody's finally going in the right direction and ebbing back towards more and more confidence. I think the confidence is going the right way.
"There needs to be a bit more consistency. Morgan, if he continues to play like that and show that consistent level of form that he's shown in the past, particularly at Southampton, we will all get better as a team with him.
"Fans will always like to see you show your best and show commitment. They will always support you.
"If you're not playing so well, they will show their disapproval. We all accept that; that's been in football since it was invented.
"What you have to do is make the fans want to cheer you, want to be pleased with your performances. That's what we're paid to do.
"At the moment his game has improved very, very well over the last four games, which we're very pleased to see."