Phil Jagielka to succeed departing Phil Neville as Everton captain
Phil Jagielka will replace Phil Neville as Everton's club captain next season, David Moyes has confirmed.
Last Updated: 12/04/13 5:11pm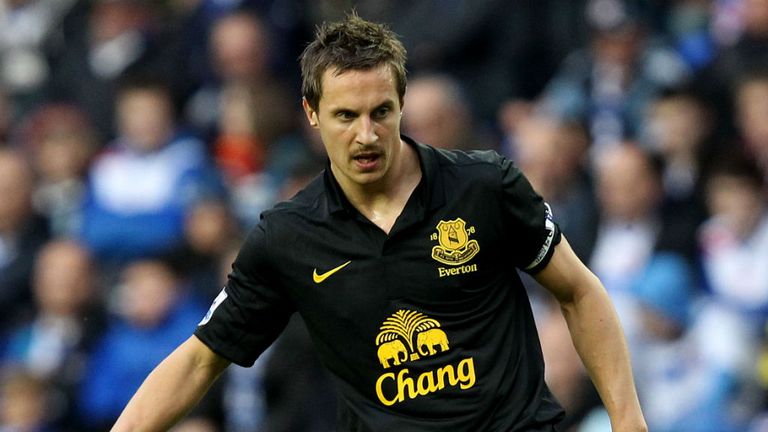 The England centre-half has deputised this season in the absence of Neville, who will leave the club when his contract is up this summer.
Moyes' own future remains in doubt as he approaches the end of his deal, but the manager has taken an early decision to appoint Jagielka skipper.
He told the club's official website: "If Phil Neville hasn't played, Jags has taken on the role - and he will do.
"He's developed into a top central defender. His performances have been excellent.
"He just needs to look at Phil and see how he conducts himself off the field, making sure the players are alright and everything's going in the right direction.
"If Jags can do that we'll hopefully have another period of success with a successful captain, but he's got a big act to follow because Phil Neville off the field is terrific for the players and he's been a great captain on the field."
Neville intends to seek first-team football elsewhere in the Premier League, and Moyes has revealed he failed with an attempt to sign up the 36-year-old as a coach.
"If Phil Neville had asked to stay, we'd have loved to have him on the coaching staff," Moyes said. "But he's hoping to play a little longer."