Everton manager Roberto Martinez has confirmed he is not trying to sign Manchester United defender Jonny Evans.
The Toffees have been linked with the Northern Ireland international in several national newspapers, including the Daily Mail and the Guardian, but Martinez says there is no truth in the rumours.
Everton have released centre-backs Sylvain Distin and Antolin Alcarez during the current transfer window but will not bid for the £7m-rated 27-year-old.
"No, there's no truth, nothing,"  said Martinez when asked if he was pursuing a deal for the player. "I know I've always said that I wouldn't be commenting on any of the names that are shared around but I can tell you there is nothing true in that situation."
Martinez also reiterated his desire to build an Everton squad which could challenge for Champions League football in the long term and stressed the importance of young players to that strategy.
The club gave centre-back John Stones, 21, squad No 5 earlier this week and look set to resist any potential offers for 24-year-old midfielder James McCarthy.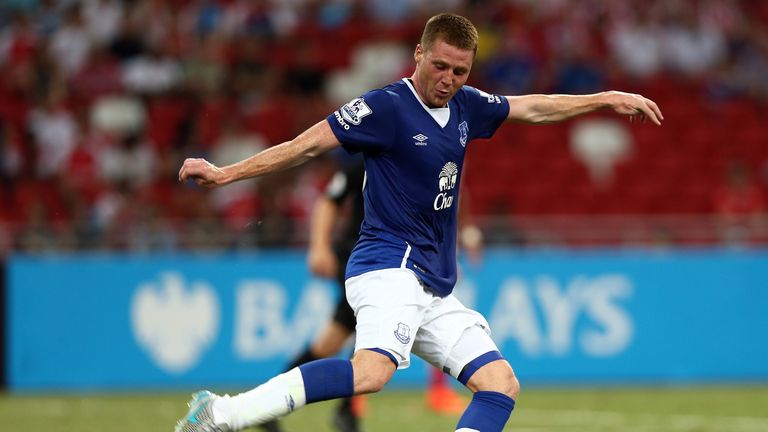 "The amount of money that is being used by the clubs in the league and the different budgets make it very competitive if you're going to reach those top four positions," said Martinez.
"We expect to be challenging for those places but we'll have to do that in a different way, by taking time to build a solid group and by perhaps giving younger players bigger roles earlier than other clubs do.
"It's about how quickly we reach our potential. There were times last season when we had three under-21s playing in Europe and that's going to be very beneficial."