Everton defender John Stones did not mean to hand in his transfer request, according to manager Roberto Martinez.
England international Stones is understood to have been the subject of three bids by Premier League champions Chelsea during this transfer window, yet the Toffees have remained resolute in their desire to keep hold of the 21-year-old.
That stance was not altered when Stones formally asked for a move to be granted – a request his chairman Bill Kenwright publicly rejected – and Martinez selected him in his back four for the stalemate with Tottenham on Saturday.
Martinez has praised Stones' attitude in dealing with this saga throughout and suggested the decision to hand in a request to leave was not the defender's choice.
"He's such a professional," the Everton boss said. "I had other situations where I had players who couldn't cope and couldn't play.
"I had windows where I had to leave players out completely and when the window closed get him back in the team and what that represents – winning his team-mates over and the fans over.
"With John, it's very easy because he's a pristine professional. Obviously he's been put under massive, massive pressure. The transfer request was something he didn't mean to do."
Asked if Stones had expressed regret to him over the transfer request, Martinez added: "No, no, no. We haven't spoken about that. All we've been speaking about is the game and what we need to do. He's been a leader in that.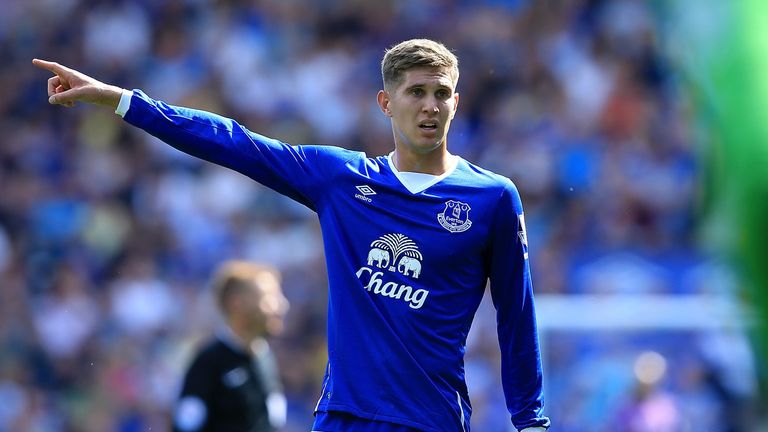 "[On Saturday] you saw a 21-year-old deal with that pressure and he played in that manner. For me, it shows he has potential to be England captain."
Stones appeared to be heckled by some fans at Barnsley last week but enjoyed a kind reception when he went over to greet the travelling contingent at the end of the game at White Hart Lane.
Martinez is confident any animosity held towards his centre-back is now water under the bridge.
"He knows the fans will be with him, he knows the fans will understand what's happened," Martinez said.
"The way he has always been performing – he's always been a top professional, never letting the team down or the football club down. He is a true Evertonian."