Matt Clarke is rustling up more than good performances in Sky Bet League One this season, with the budding baker hoping promotion will be the icing on the cake for Portsmouth.
"I've been known to do a bit of baking for the lads," Clarke said.
"When it was my birthday a couple of months ago, I brought in a load of cakes that I'd baked and it is almost now a tradition that when someone has their birthday, I'll bake a load of cakes for them.
"That's something I do just because I enjoy doing it outside of football. The lads seemed to like the brownies and the millionaire shortbread also went down well, but that was a lot of effort and work.
"I do watch The Great British Bake Off but that's just because it's one of those shows that a lot of people talk about and watch. It's great fun, and if the lads are enjoying it, I'll keep baking and hopefully we'll keep winning.
"I'm not sure I'll be opening up a bakery after my career ends, but I'll keep doing it in my spare time."
As well as proving himself as a dab hand in the kitchen, Clarke has been a key component in Portsmouth's superb start to the new campaign.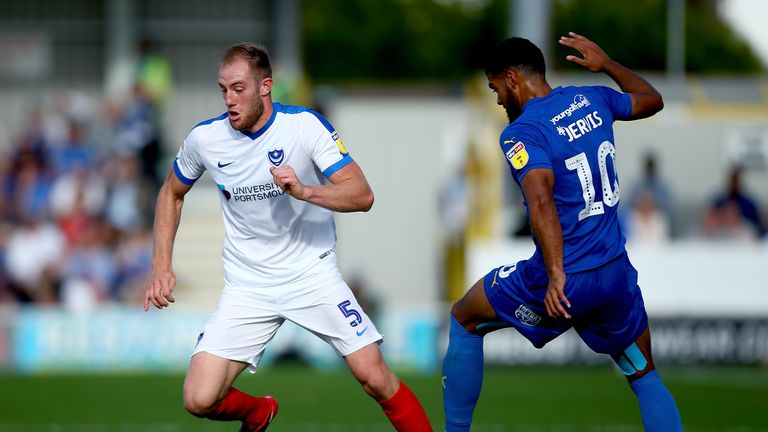 The 22-year-old centre-back has been an ever-present in the Pompey defence, which is the strongest in Sky Bet League One this season having conceded only 15 goals.
Portsmouth have reaped the benefits of such a stable backline and currently sit top of League One, four points clear of nearest challengers Sunderland.
Clarke, who has become a firm fans' favourite during his four years at Fratton Park, credits manager Kenny Jackett for the club's improved defensive record.
"As a defender I take great pride in what we have achieved so far this season - you always want to have the best record possible," Clarke said.
"You want other teams and other players to look at the table and see how difficult it will be to score against us.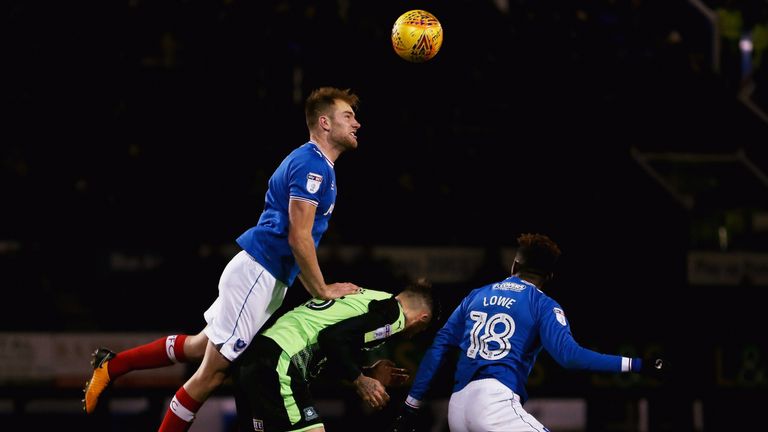 "It is something that the manager has been massive on as we always back ourselves to score, finish strongly and be the team looking to be positive.
"It's something we have improved on from last year as the gaffer was massive on no goals or one goal a game, he wants us to have less goals conceded than games played.
"We didn't achieve it last season, but we've worked hard in pre-season and at the moment it's paying off.
"We need to maintain our high standards."
Jackett was appointed Portsmouth manager in June 2017, less than a month after Paul Cook had led the club to the League Two title, and was handed the task of maintaining the feel-good factor.
Clarke was one of those to play a major role in helping Portsmouth gain their first promotion since relegation from the Premier League in 2010 and he has been left in no doubt they have the right man to secure a return to England's second tier.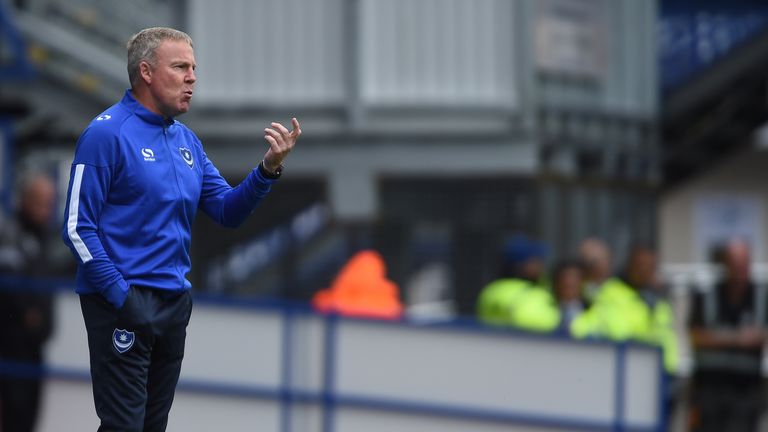 "He's just a winner," he said.
"He demands high levels on the pitch and in training. Whatever we do, he wants the players to have a burning desire to win and I think that shows in a lot of our performances this year.
"When you're getting managed by someone that has got his track record, you probably subconsciously trust him a bit more as he's seen and done it all before.
"The results ultimately determine how well we are doing and what we will achieve - hopefully that will be promotion come the end of the season."