Harry Kane joins elite group of Premier League goalscorers
By Adam Bate
Last Updated: 04/04/16 6:14am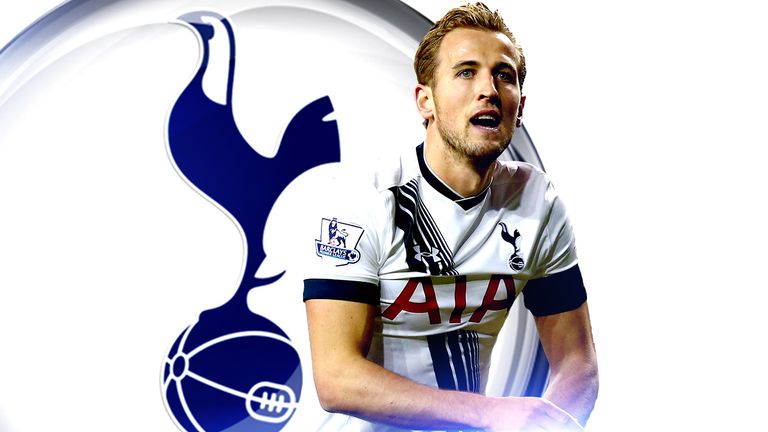 After netting against Liverpool, Harry Kane is now Tottenham's top scorer in a Premier League season. So having passed the 20-goal mark again, where do his achievements rank?
He's the one-season wonder who has fared even better in his second season. Having already passed the 20-goal mark in the Premier League for a second successive campaign, Harry Kane added a 22nd with his equaliser against Liverpool on Saturday. In doing so, he became Tottenham's highest ever scorer in a Premier League season. It also puts him among the game's elite strikers.
To put Kane's scoring in context, Wayne Rooney has only scored 20 Premier League goals in a season twice in his dozen seasons at Old Trafford. Didier Drogba and Robin van Persie did it twice apiece too. Famously, Michael Owen never managed it. And as it stands, Kane has already accomplished the feat as many times as Manchester City's Sergio Aguero.
Multiple 20-goal men
| Player | Times achieved |
| --- | --- |
| Alan Shearer | 7 |
| Thierry Henry | 5 |
| Ruud van Nistelrooy | 4 |
| Les Ferdinand | 3 |
| Ten players including Harry Kane | 2 |
In fact, there are only four players in the history of the Premier League who have hit that 20-goal mark more than twice in their careers: Alan Shearer, Thierry Henry, Ruud van Nistelrooy and Les Ferdinand. Intriguingly for admirers of the 22-year-old Kane, not one of them had done it once by the same age. He is ahead of schedule.
Of course, the fact that Robbie Fowler had also done so twice at an earlier age than Kane is a note of caution given that the ex-Liverpool forward's subsequent career never scaled such heights again. But Fowler was unfortunate with injuries and if Kane can escape such difficulties there seems little prospect of a lack of professionalism or dedication scuppering his progress.
Indeed, Kane has gone from being seen by many as a man on a hot streak to someone with the potential to break Premier League scoring records. Only a transfer abroad is likely to prevent him from adding to his number of 20-goal seasons and he is even targeting Shearer's Premier League goalscoring record.
"It's a lot of goals and I'm still a long way off but Shearer was an idol of mine growing up," said Kane recently. "To see how many goals he scored was incredible. I take it season by season. I don't like looking too far ahead because you never know what can happen. But is it good to aim for? Definitely, they're the goals you dream of."
He's hungry and willing to learn in order to maximise his potential. As a result, perhaps he's even getting better. Mauricio Pochettino described Kane as "one of the best strikers of a ball" after his brace against Bournemouth last time out at White Hart Lane and he's since found the corner with crisp efforts for England in Germany and the equaliser on the half-turn at Anfield on Saturday.
Tottenham's 20-goal men
| Player | Season | Goals |
| --- | --- | --- |
| Harry Kane | 2015/16 | 22 |
| Harry Kane | 2014/15 | 21 |
| Gareth Bale | 2012/13 | 21 |
| Teddy Sheringham | 1992/93 | 21 |
| Jurgen Klinsmann | 1994/95 | 20 |
So where does he rank among the game's strikers? "Harry's one of the best," says Pochettino. "It's maybe difficult to say he's the best, but he's one of the best." Eighteen months ago, with Kane a 21-year-old striker with only three top-flight goals from 19 appearances, that would have seemed an absurdity. Now, he's odds-on to join an exclusive club of Premier League goalscorers.