Tottenham moved one step closer to playing home games at Wembley next season after their application to host 27 matches at the stadium's full 90,000 capacity was approved.
Brent Council's planning committee voted in favour of the proposal by a majority of five to one following a heated meeting, lasting three hours and 32 minutes and during which frustrated local residents were allowed to air their views.
Spurs now have until March 31 to activate their option to play at the national stadium, which has already been agreed with the Football Association.
The club, however, are likely to use all their available time to decide, as they assess whether their new stadium next to White Hart Lane will be completed in time for the start of the 2018-19 season.
Tottenham could yet stay at their current ground next season and play home games at Wembley in 2018-19, before moving into the new stadium for the 2019-20 campaign.
Wembley's current regulations meant Tottenham could play any number of games there with the upper tier left empty, but this would mean a restricted capacity of 50,835.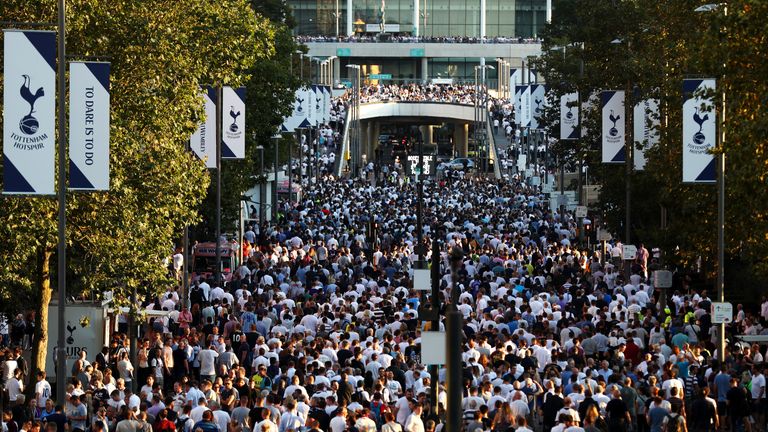 The club were keen to be granted the full 90,000 for all their games and avoid the dampening effect on atmosphere involved in playing in a half-empty stadium.
Tottenham's executive director Donna Cullen said: "Brent is the proud home of Wembley but we would need to make it our proud home here.
"We would need to create a vibrant home advantage in the stadium. The impact of support is well-acknowledged, hence our application tonight for full capacity."
The issue of full capacity proved particularly contentious with objectors, who expressed concerns about anti-social behaviour, the extra strain on transport and the negative impact on local businesses.
Sky customers can now upgrade to Sky Sports and get 12 months for just £18 per month. Upgrade now!