Hugo Lloris insists Tottenham believe they can be competitive again this season
By Lyall Thomas
Last Updated: 25/07/17 7:31am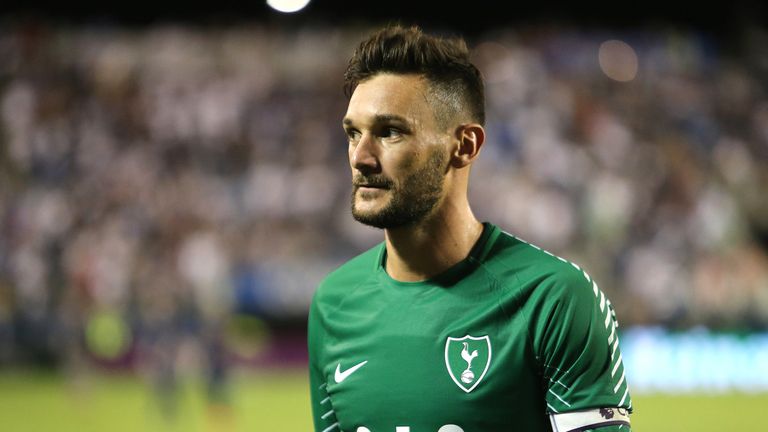 Tottenham captain Hugo Lloris insists his side will be competitive again this season because they trust in the current squad.
Spurs boss Mauricio Pochettino is yet to make a single addition this summer despite selling England right-back Kyle Walker to Manchester City for £50m.
Sky Sports News understands Tottenham hope to add a new number 10 and right-back to their squad before the deadline but remain relaxed over the situation ahead of the new season.
And Lloris said: "After the last two season's we've built such a confidence in the squad. We'll try to keep the same way, with the same attitude and the same energy and try to be as competitive as possible.
"Honestly I don't care about that (transfers). It belongs to the chairman and the manager. I'm just a player and I'm committed to my team.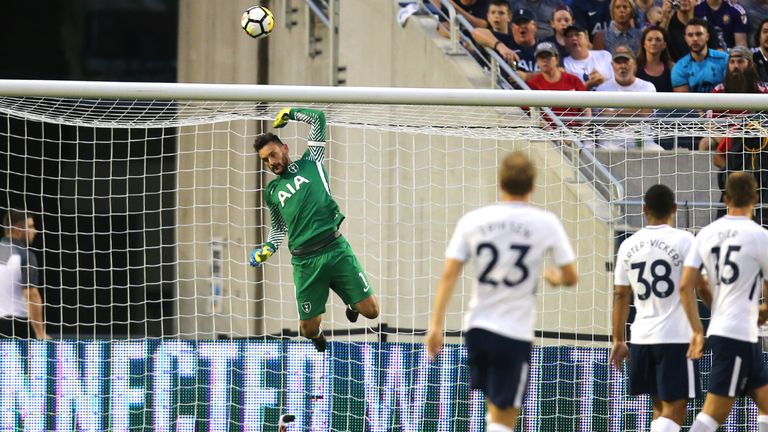 "We trust each other. We're used to working together for a while now and we will be ready to be competitive again this season."
Lloris was speaking in New York, close to Harrison, New Jersey, where they face Roma in their next pre-season friendly on Wednesday.
Jan Vertonghen said: "I think we are shaping up quite well. We had a tough few weeks but I'm glad the games are coming now as well.
"We are looking to improve our fitness and these games in New York are perfect for us. We're looking forward to competing."