Mauricio Pochettino insists playing at Wembley can be 'magic' for Tottenham
Last Updated: 09/08/17 11:55am
Mauricio Pochettino insists Tottenham are ready to play a full season at Wembley, and is adamant the club will bring in some fresh faces this month.
With the construction of their new stadium ongoing, Tottenham will play their Premier League home games this season at the national stadium - a venue in which Spurs have struggled.
Two wins in nine at the 'new' Wembley Stadium has cast doubt over whether Spurs can challenge for the Premier League title this season, with disappointing defeats in last season's Champions League causing particular concern among Spurs fans.
However, speaking at Sky Sports' Premier League launch event, Pochettino believes Wembley can become an enjoyable temporary home for fans.
"We are ready and we are excited," Pochettino said. "We will try to win the Premier League.
"It is another challenge to make Wembley our home, but we are very positive about next season.
"Sometimes last season it was an easy excuse - because it is Wembley and we cannot play the same way as we did at White Hart Lane. Now, everyone knows, we have to go to Wembley and play. No excuses. It is a massive change in our minds.
"Wembley is fantastic, and could be magic for us. That is the challenge for us."
Tottenham kick off the new season live on Sky Sports against Newcastle on Sunday, but remain without any new signings from this summer.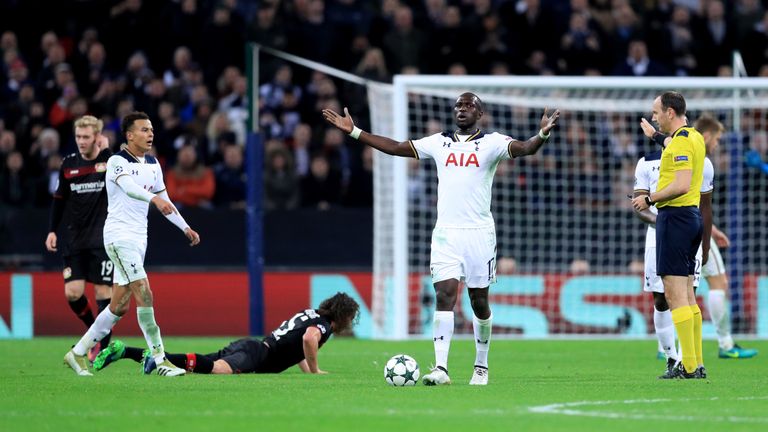 While their rivals have been spending on numerous big-name arrivals, Pochettino has chosen continuity over mass change. The Argentine remains happy with the current squad, but insisted he would like some additions to keep his current stars on their toes.
"We have a very clear philosophy," Pochettino added. "It is so difficult when you have a good team and want to stick to this philosophy. We are working hard and I am sure we will add some players by the end of the transfer window.
"We need players that can challenge our starting XI. We will find the right players to challenge. We need to bring some new energy and strengthen our squad. Everyone knows that - our chairman, our chief scout."