Dele Alli exclusive: Mauricio Pochettino has been massive for me at Tottenham
Last Updated: 25/11/17 1:58pm
Dele Alli insists Mauricio Pochettino has been "massive" for him at Tottenham, and says the whole team have put their entire trust in the manager.
The England midfielder, still only 21, has seen his form pick up of late after an indifferent start to the campaign, with Spurs in fourth place in the Premier League and impressing in the Champions League.
Pochettino has instilled a sense of togetherness in the Spurs side after two straight top-three finishes in the Premier League, and Alli did not hold back in his praise for the Argentine while speaking with Soccer Saturday.
Alli said: "He's massive to me, a big help with everything, every day in training and in everyday life he pushes you, making you a better person and player.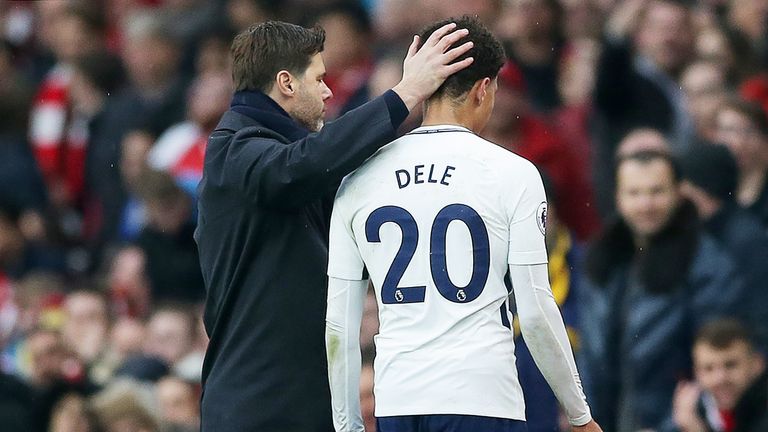 "He's a massive role in my career; we work together a lot, we speak a lot, and I think that is important for a young player, to know you have a manager you can trust and speak to.
"He wants to help you improve and push you on. We trust in him, we put all our trust in him here, and that's the main thing. We know that the decision he makes is the best for the team and it's important that we stick by that."
England midfielder Alli, sure to be on the plane to Russia next summer with Gareth Southgate's side, does admit his season has been hit and miss at times.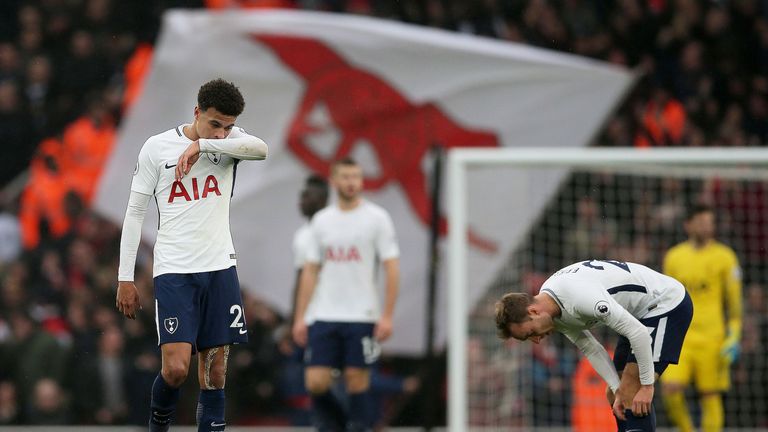 But Alli is adamant that he has still enjoyed the campaign, and is wary that he should not get carried away with his form, good or bad.
He said: "It has been a bit hit and miss at times, but I've enjoyed it so far, and I think that's the main thing, that I keep enjoying it, enjoying playing for Tottenham. It has been good. Obviously you always want to improve and get better but I'm enjoying it."
Asked what his biggest challenge has been this season, Alli said: "Just keeping the high level. Obviously I've put myself in a situation where everyone expects me to score or assist every game, and as a player myself I expect it as well, but obviously that is not always the case, and just because you don't score or assist it doesn't necessarily mean you've played bad.
"I'm probably my biggest critic. But like I say, I've enjoyed it. It's easy to get down with things if they're not going your way or if you haven't been performing.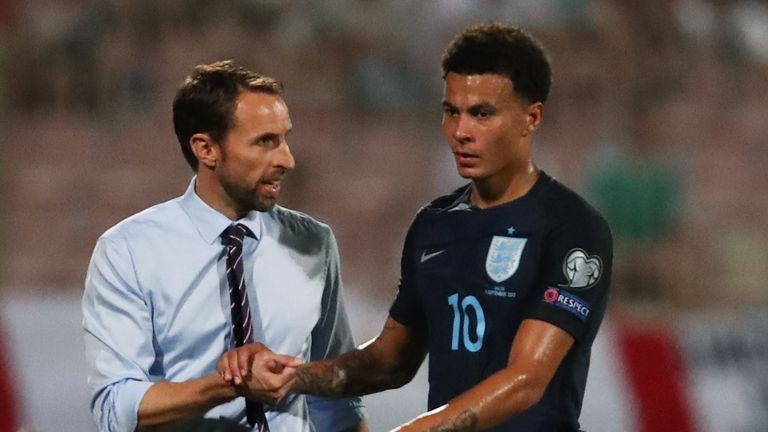 "But I know in myself that that's not the case, I've been playing well at times and you can't play well every game. A lot of players will tell you it is impossible to play well at the top level in every single game.
"I think everyone's opinion is changing all of the time. You can have one unbelievable game, and then the next game you're not so good, and people's opinions on you will change.
"It's important that when you're doing well you don't get carried away with what people are saying about you, and if you're doing bad the same. Don't read into it too much or think too much of it."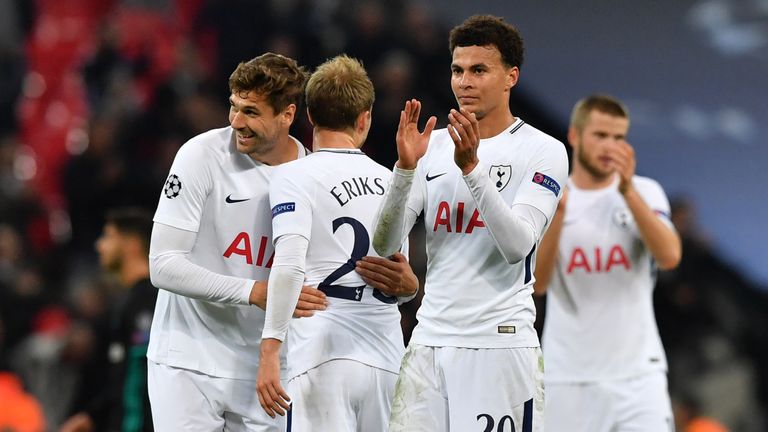 Spurs host managerless West Brom at Wembley on Saturday, and while Alli says expectations in the club have risen, he only sees it as a good thing, and does not want Spurs to stand still.
"Of course [they have risen]," Alli said. "I think it's a good thing, I think that's what we want and it's our aim.
"We finished second in the league last year, third the year before that, when we felt we should have finished second, but it's important that we keep on pushing forward as a team.
"It's important we don't stand still, not improve and say: 'This is our level' because the team we've got here is capable of pushing forward and aiming higher."
Watch the extended interview with Dele Alli on Gilette Soccer Saturday, from midday on Sky Sports Premier League