Mauricio Pochettino has heaped praise on his Tottenham stars in the England team and admitted he was 'proud' to see Eric Dier put in a big challenge on Sergio Ramos.
Tottenham had a host of players in the England squad as Gareth Southgate's side claimed a stunning 3-2 win over Spain in Seville.
Harry Kane provided two assists, while Dier produced an excellent midfield display, and Pochettino was quick to praise the impact of the players he manages on a weekly basis.
"I think they [Tottenham players] were brilliant, we were talking today about how the attitude was amazing," Pochettino told Sky Sports News.
"Against Spain if you do not play with more attitude than them, they have unbelievable players and it makes difficult your job.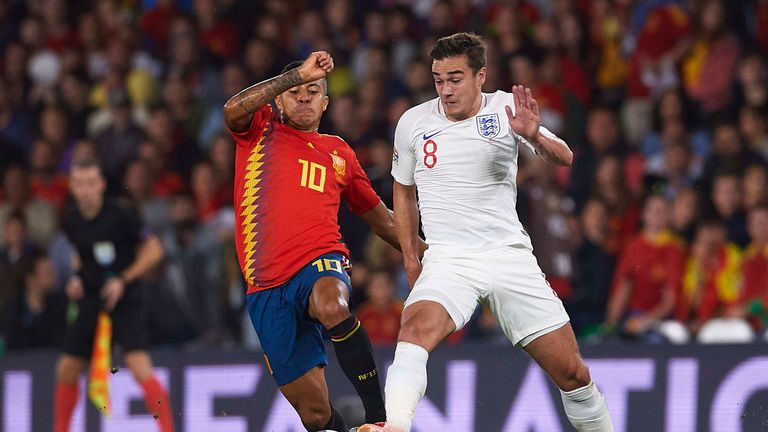 "I think they were outstanding and it's difficult to say Eric [Dier] or Harry Winks or Harry Kane or Kieran Trippier [was best], I think all the team was brilliant.
"The motivation to play against Spain will be so useful [for Tottenham], you need to play with this attitude and then appear your quality and your talent.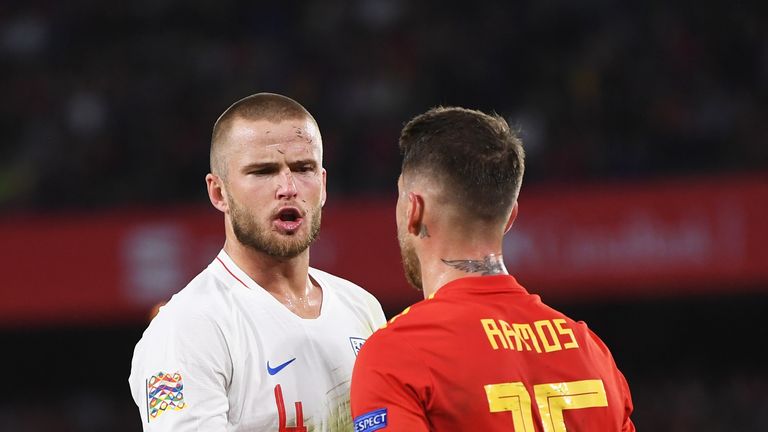 "Attitude is important in football for the success and I think it is important for these types of players, I think they have a great potential in the future to win titles [for England]"
Pochettino also commented upon a talking point in the England tie, in which Dier put in a big sliding tackle on Ramos and sent the Spain captain tumbling to the ground, receiving a yellow card in the process.
Asked if he was proud of his defensive midfielder for the desire he showed to quell danger, Pochettino replied: "Yes of course, very proud."