Tottenham head coach Mauricio Pochettino was adamant his side were worthy of at least a point after their 1-0 defeat to Manchester City at the Etihad.
The visitors created numerous openings, especially in the first half, only to lose out to Phil Foden's fifth-minute strike, a result that could see Spurs slip out of the top four come Monday night if Arsenal and Chelsea beat Crystal Palace and Burnley respectively at home.
However, the north Londoners, who sealed an away-goals victory over City in the Champions League after a 4-3 defeat on Wednesday night, were not clinical in front of goal.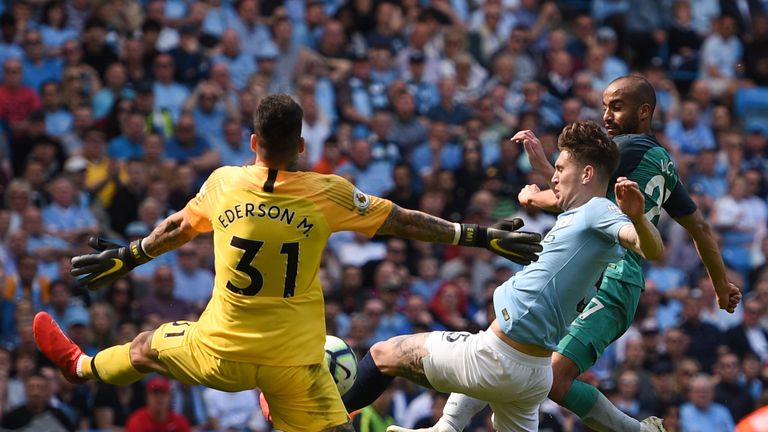 Despite being third in the table, Tottenham have lost 11 league games this season, but with three of their four remaining matches at their new stadium, Pochettino says they are in charge of their own top-four destiny.
"It's in our hands to be in the top four and be in the Champions League next season," he said.
"We are going to have now the next two games that will be decisive. We are going to be capable to win the next two games against Brighton and West Ham, I think will depend on us.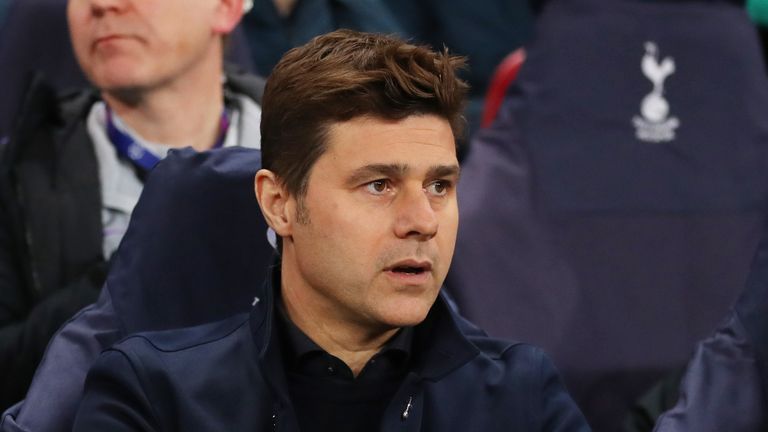 I think the man of the match was their goalkeeper Ederson
Mauricio Pochettino
"Of course it's going to be tough now because Tuesday we have a tough game [against Brighton], and Saturday [against West Ham], and the semi-final of the Champions League against Ajax.
"We know the circumstances and it will be very tough, but I feel very proud.
"I feel the performance today was very good and at the least we deserved a draw. I think the man of the match was their goalkeeper Ederson.
"I think we competed really well in the circumstances and I am happy. We need to keep that feeling and translate it to Tuesday and be sure we can compete in our best way and be close to win, as three points will be decisive in our race for the top four come the end of the season."