Christian Eriksen: Tottenham manager Mauricio Pochettino happy with midfielder's commitment
Pochettino: "I am happy with the commitment of Christian. He ran a lot, he was very committed to the team. I'm not concerned about him."
By Dan Sansom
Last Updated: 19/09/19 3:58pm
Mauricio Pochettino says he is happy with Christian Eriksen's commitment to Tottenham despite the midfielder not having his "best game" against Olympiakos.
Spurs threw away a two-goal lead as they opened up their Champions League campaign with a 2-2 draw against the Greek side on Wednesday, and Eriksen's display drew criticism as he struggled to make an impact.
However, the Denmark international - who is in the final year of his contract and has been linked with a move away from Spurs - still has the full backing of his manager.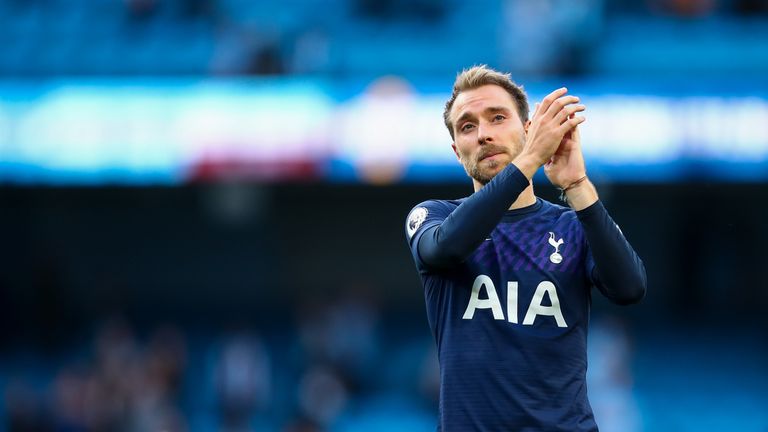 "I was happy with Eriksen's performance [against Olympiakos]," Pochettino said at his press conference on Thursday. "Maybe yesterday wasn't his best game - like the team - but I think the quality of the performance wasn't the best from us.
"I am happy with the commitment of Christian. He ran a lot, he was very committed to the team. I'm not concerned about him."
Dele Alli also struggled in Athens in what was his first start since the Champions League final in June, but the Spurs boss also quashed any suggestions that he might be unhappy with his performance levels.
"Dele is a different situation," Pochettino added. "He got injured at the beginning of the season and it was his first start of the season, so he needs time to recover and I am happy with him too - with his performance and his effort. He just needs time."
'Mentality not an issue'
Tottenham's draw against Olympiakos was already the second time this season they have let a 2-0 lead slip, having also led by two goals against Arsenal in the north London derby.
Their result on Wednesday led to suggestions that there could be a mentality issue within the side, but Pochettino dismissed that idea.
"No I don't say that [we need to be mentally tougher] - we need to improve in all aspects," he said.
"Leading 2-0 against Arsenal, leading 2-0 against Olympiakos, I think we are not talking about quality, we are talking about in this type of situation managing the game better and dealing better with this type of situation.
"A few months ago we were in the final of the Champions League and we were not talking about mentality. We got a lot of praise because we were in the final. We need to create a dynamic to match every opponent."
'Leicester have rebuilt since PL title win'
Spurs face another tough test away from home this weekend against Leicester, one of the contenders to break into the Premier League top six this season.
Tottenham have won four of their last five league games against the Foxes but Brendan Rodgers' side have made a positive start to the new campaign and sit level with Spurs on eight points.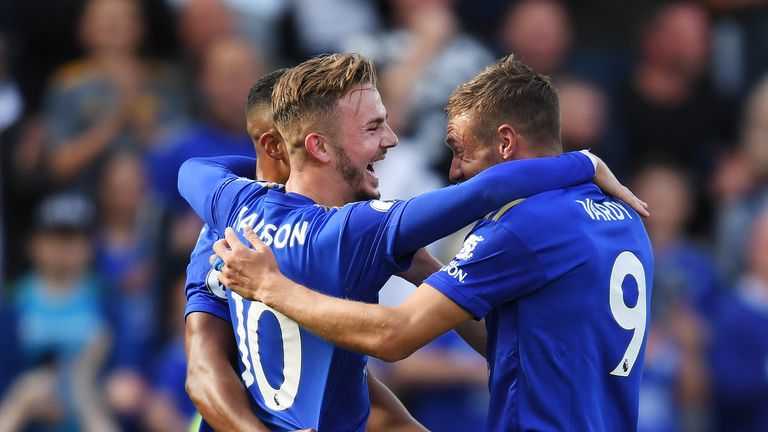 "In the Premier League we know each other really well," Pochettino said. "Leicester is a very good team with a lot of good, unbelievable players.
"After winning the Premier League they have rebuilt their squad and today are doing fantastic with a great manager like Brendan Rodgers, who I know really well."
Spurs currently have three players sidelined through injury ahead of the match. Summer signings Giovani Lo Celso and Ryan Sessegnon are out with hip and hamstring injuries respectively, while Juan Foyth is also absent.