Tottenham head coach Jose Mourinho has defended living in a hotel during his entire reign as Manchester United manager.
Ahead of the Portuguese's first return to Old Trafford with new club Spurs, he has described life at the Lowry Hotel as having "everything" and insists he would have been unhappy in a home of his own.
The 56-year-old, who led United to a second-placed finish and two trophies before being sacked a year ago, received criticism for remaining at the hotel in Salford.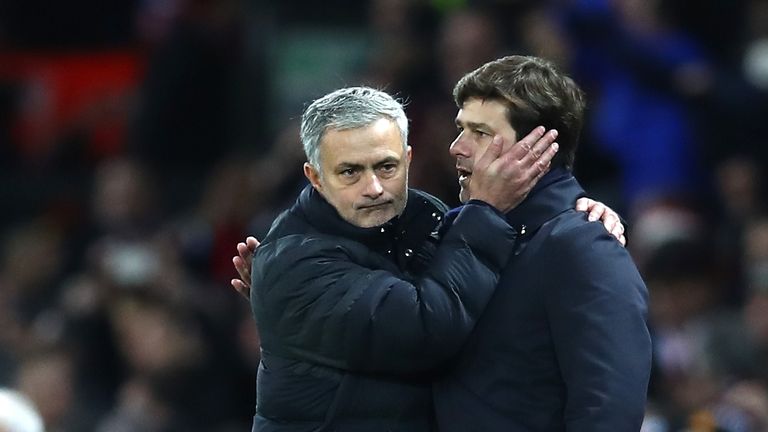 But he said: "I would be unhappy if I was in a house on my own. I would have to clean, I don't want [that]. I would have to iron, I don't know how to. I have to cook; I would cook fried eggs and sausages [because] that's the only thing I can do.
"I lived in an amazing apartment. It was not a room. It was mine all the time. It was not like after one week I had to leave. No, it was mine. I left everything there; my television, my books, my computer. It was a flat with 'bring me a coffee latte, please', or 'I don't want to go down for dinner, bring my dinner up'.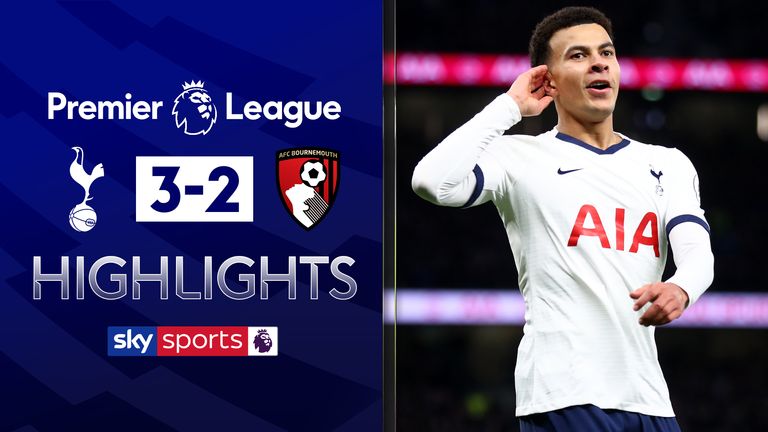 "If I was watching football or doing work with one of my assistants I would ask; 'bring us food'. I had everything. If I was in an apartment alone it would be much more difficult. I was fine - more than fine."
Having been replaced by Ole Gunnar Solskjaer, who has struggled to improve on Mourinho's team despite spending £145m on new players in the summer, the new Spurs head coach has reflected on his time at Old Trafford.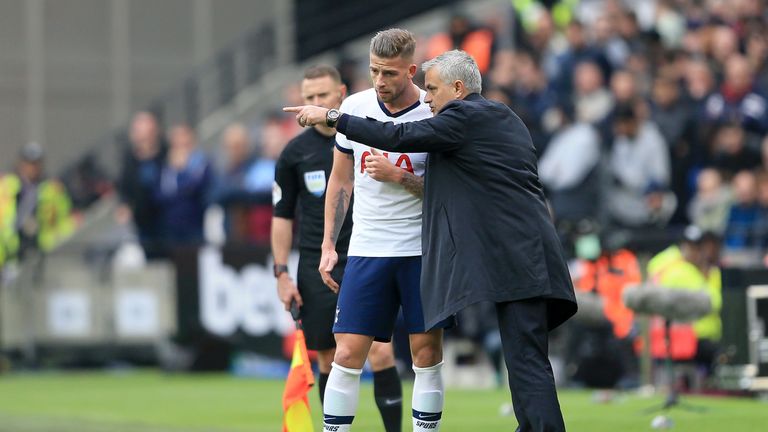 He said: "I did the best I could. Of course I analyse it, I met my assistants, we analysed everything. When we analysed it, it was in a very positive, constructive way.
"I forbid them in the analysis to blame anyone else but us. Focus on us. Don't focus on the club, don't focus on the players, focus just on us. What could we do better? What can we do better in the future? Where do we have to improve? It was very constructive.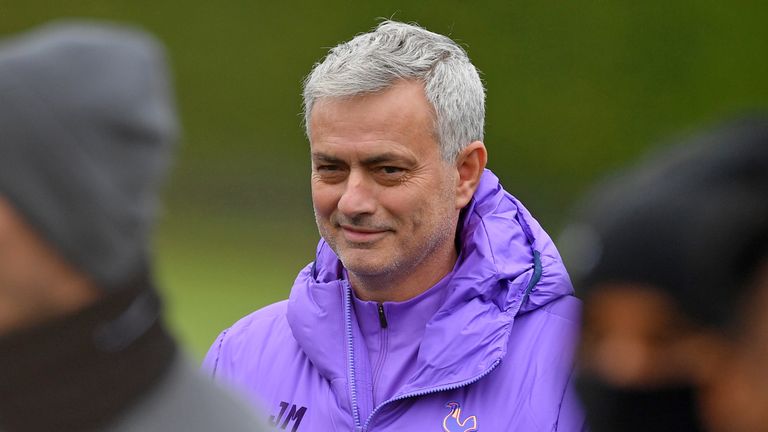 "The point is you win or you learn, you don't lose. So I feel that. It was good because I managed to win something, some nice things and do some nice things. On the opposite side, I learned and I think I'm a better coach now than when I was there."
The Premier League action keeps coming - make sure you don't miss a thing by signing up for goal alerts with the Sky Sports Score Centre app.
Download the Score Centre app for iOS devices or Android , select 'Notifications' from the 'More' section in the app main menu, then toggle on for 'Goals' to get alerts straight to your phone.
This season, you also can watch Premier League match highlights for free - without being a Sky Sports subscriber. You'll find highlights from every Premier League game - from 5.15pm on a Saturday or shortly after full-time on other days - in the Score Centre, as well as on the Sky Sports website and app plus the Sky Sports Football YouTube channel.
You can follow dedicated live blogs of every Premier League game on the Sky Sports website and app and track goals as they go in with our vidiprinter page.