Transfer news: Christian Eriksen says Tottenham were only choice for him
Christian Eriksen says Tottenham were the only club to show the required level of interest to secure his services.
By Ejder Akbal
Last Updated: 04/09/13 3:18pm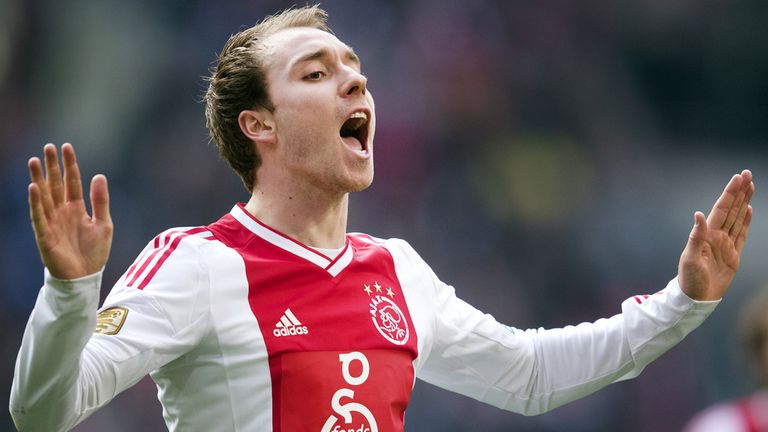 After endless rounds of speculation and rumours linking him with clubs across Europe, Eriksen has finally taken the plunge and headed through the exits at Ajax.
Tottenham dug deep to acquire his undoubted potential and have added him a squad brimming with creativity and forward-thinking talent.
Still only 21 years of age, Eriksen accepts that he may have to be patient at White Hart Lane and wait for a regular first team role to become available.
He is, however, looking forward to taking on a Premier League challenge and is convinced that he made the right choice in joining Spurs.
Eriksen told Danish newspaper BT: "There were not that many clubs to choose from in the end and no-one were closer than Tottenham.
"There were a lot of rumours, but I only felt right about the approach from Tottenham. The club followed me for a long time and really showed intent.
"It was the whole package that attracted me. I spoke briefly with the manager and my impression is that he is a very good manager. The goal is to challenge for the title. That is what the club wants and that is what I want."
On swapping life in Holland for that in England, Eriksen added: "I understand this will be a different experience - how much it is still too early to say.
"I might need to acclimatise, so I am not expecting to play all the games. But then I don't know what the manager has planned for me.
"From the conversations I have had, they have indicated that they see me as an attacking midfielder, a creative player.
"They have also told me that you are expected to fight for a spot on the team because there are a lot of good players here. But, of course, I hope things will fall to my advantage."