Transfer News: Jan Vertonghen not seeking move from Tottenham
Tottenham defender Jan Vertonghen is not looking for a way out of the club this summer.
Last Updated: 25/05/14 10:10am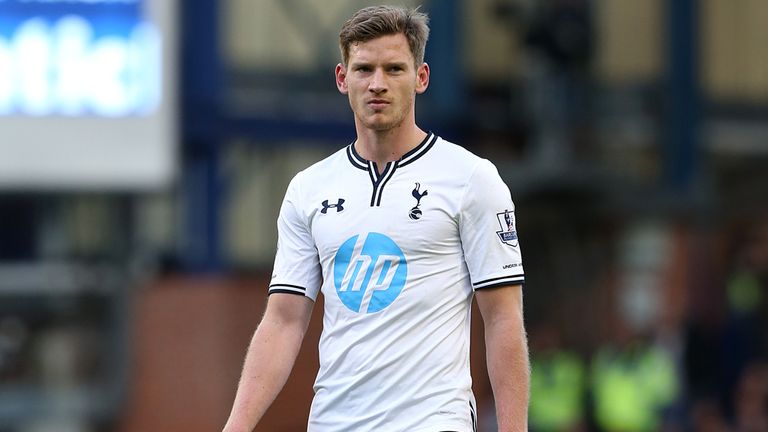 Vertonghen has been linked with a number of clubs since the end of the Premier League season, with reports claiming he would seek to leave if Tim Sherwood had been retained as manager.
With Sherwood gone, Vertonghen hinted he would wait for a new manager to be appointed before deciding on his future - he played under favourite for the job Frank de Boer at Ajax - but that no longer appears to be the case.
"I've got a couple more years at Tottenham and I'm happy, and I want to stay there, so it doesn't matter who the manager will be," Vertonghen said.
"He (de Boer) is a good manager but there are other good managers as well so, again, the chairman will make a good decision."
Vertonghen could put himself in the shop window with decent performances for Belgium at the World Cup, but he does not feel that will make any difference to his future.
"I don't think that is one for us because we all play for nice teams already and we just want to do something nice for Belgium, not for ourselves," he added.