Tony Xia says Aston Villa can conquer world within 10 years
By Mark Ashenden
Last Updated: 20/05/16 11:29am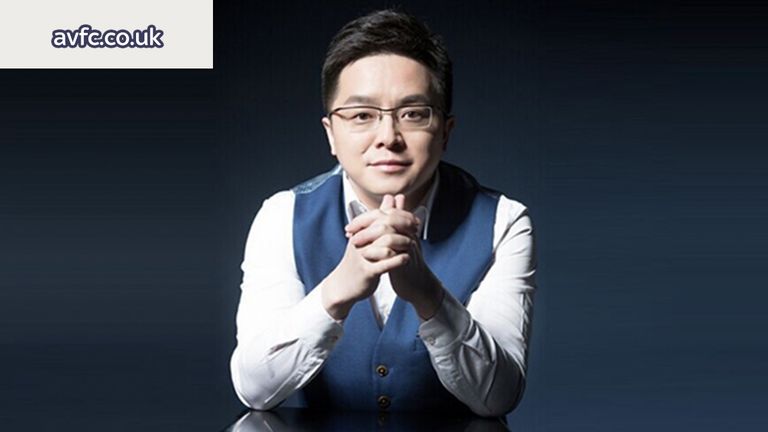 Aston Villa has the potential to be the world's most famous club by 2026, says new Chinese owner Tony Xia.
The Recon Group, owned by the 39-year-old businessman, purchased the relegated Premier League club on Wednesday from American Randy Lerner and lofty ambitions are on the agenda.
Appointing a new manager is top priority with Roberto Di Matteo the current 'preferred' candidate according to Sky sources and the former Schalke and Chelsea boss is due to meet Xia next week.
In the meantime, Xia outlined his visions on reigniting the club following one of the most disastrous seasons in their 142‑year history, his plans for investing on new players and engaging with the supporters.
"My ambition is to bring Villa to the top six in less than five years and I hope it can be [one of] the top three in the world - even the best well known in the world - in less than 10 years," Xia told the Guardian.
"At least [until] now what I have planned [in my career] everything has been achieved. Nobody believed in the beginning but I made it happen no matter how many years it took."
Recon Group is Xia's privately owned holding company that has the controlling interest in five publicly-listed companies on the Hong Kong and Chinese stock exchanges and other private companies employing 35,000 people in 75 countries. 
The Villa deal is for 100 per cent ownership and is awaiting ratification from the Premier League and Football League.
Xia is no stranger to Villa having watched the team's last home game against Newcastle and he stated he would move to Birmingham with his wife and baby daughter to help the push for a return to the top flight.
Xia added: "They need to know I am one of them. I will do whatever I can to promote the club. I hope we can bring everything back on to the right track as soon as possible.
"[The situation at Villa] could not be worse. So I hope all the Villa fans can really stand up together. I hope after one year we will be happy."