Aston Villa sign Wigan striker Grant Holt on loan for rest of season
Aston Villa have signed Wigan striker Grant Holt on loan for the rest of the season.
Last Updated: 14/01/14 5:40pm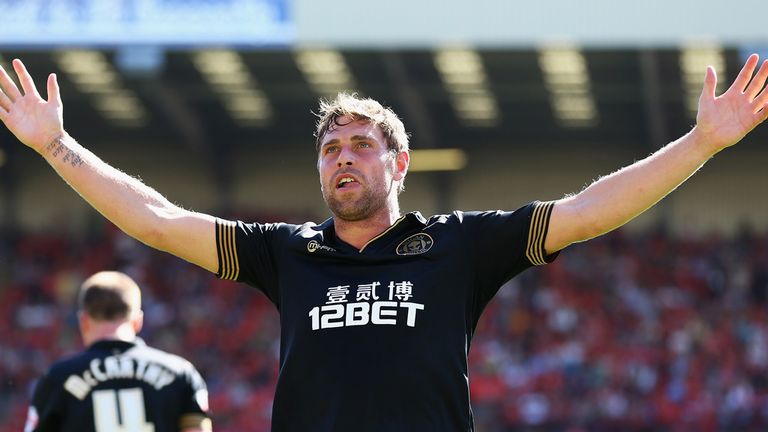 Holt worked under Villa boss Paul Lambert during their time at Norwich and the two will rekindle their working relationship as the Scotsman looks for a goal boost to fire his faltering team.
Villa have scored just four goals in their last seven Premier League matches and although Holt himself has only scored twice in 21 games for Wigan this campaign, Lambert is hoping he can provide the side with a boost.
Wigan manager Uwe Rosler has confirmed the deal and revealed the player moves with his blessing.
"There is a great opportunity for him to work under his previous manager, who got the best out of him. Both parties had worked well together," Rosler told Sky Sports News Radio.
"It was too good a chance for Grant to turn down, we wish him all the best but he is our player and we will see where we are over the summer."
It is a sentiment echoed by Wigan owner Dave Whelan who said: "We'll be sorry to lose him but we can't stand in his way. The Premier League is such a magnificent league to play in and Grant has played there quite a long time with Norwich."
Speaking after Villa's 2-1 home defeat to Arsenal on Monday Night Football, Lambert praised Holt's qualities.
"I know Grant from my Norwich days, he was absolutely brilliant for us. It's a couple of years later down the line, so we'll see," he told Sky Sports.
Quizzed on if it is experience he is looking to sign, Lambert replied: "There is that, plus he's a proper man."
Holt was part of Lambert's squad at Carrow Road which won promotion to the Premier League and he scored 15 top-flight goals during the 2011/12 season.