Mike Ashley says Newcastle United have 'virtually nothing left' in bank
Last Updated: 22/03/16 9:37pm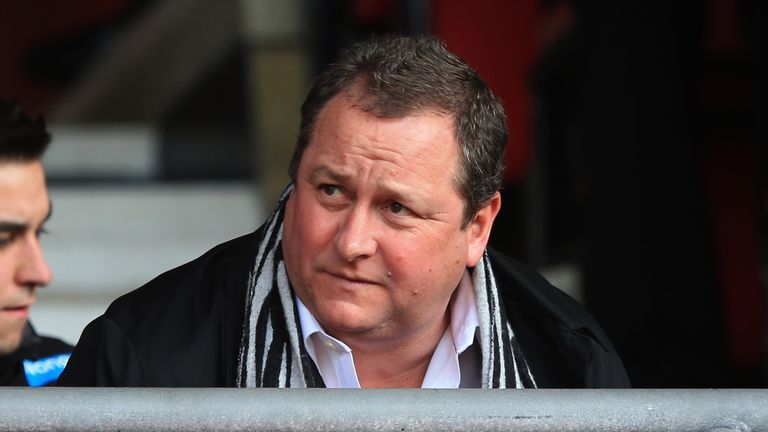 Newcastle United have "virtually nothing left" in the bank, according to owner Mike Ashley.
And the controversial Sports Direct owner says "don't come crying to me" when it is all gone.
The Magpies are in a perilous position, staring relegation from the Premier League in the face with eight games left following Sunday's 1-1 draw with Sunderland.
Ashley insists they have had a "proper go" this season, after spending upwards of £80m on new players over two transfer windows.
But he told the Mirror: "All I can say is; there is a bank account. When you have emptied it, it's empty. Don't come crying to me for more money.
"[There is] virtually nothing left now. They have emptied it. I have virtually nil affect on Newcastle in reality because I only pick the board."
Ashley told Sky News on Monday that the club are stuck with him if they go down and he admits he regrets buying Newcastle for £134m in 2007.
He said: "Do I regret getting into football? The answer is yes. I've had tonnes of fun in it but I haven't been able to make the difference I wanted to make in football.
"I wanted to help Newcastle. I wanted to make it better. But I haven't seemed to be able to have that effect.
"I think everyone can agree we've had a proper go at it this season but the results haven't been ideal."