Rafa Benitez exclusive: Money not the main issue at Newcastle this summer
By Patrick Davison
Last Updated: 20/08/17 2:09pm
The bottom line is, he's still not happy.
As we all know by now, Rafael Benitez wanted and expected more from this transfer window than he has got so far. And, with the budget he has to work with, it's virtually impossible to see that being entirely rectified by the start of September.
That said, he arrived for our interview seeming fairly upbeat. We'd set up our cameras toward the top of St James' Park's magnificent Milburn Stand, to capture the pitch and the stadium in all its glory during our filming.
Still in his training gear, having just conducted an open training session in front of the supporters, Benitez trudged wearily up the many steps carrying a club towel to dab his face - the man from Madrid wilting (it really was quite warm) under the hot Newcastle sun.
But once he got to us I was genuinely surprised by how warm and engaging he was. I know Benitez has a good relationship with many in the media but, having only ever done post-match interviews with him in the past, when time is scarce and managers are focused on the match, I'd never seen this side.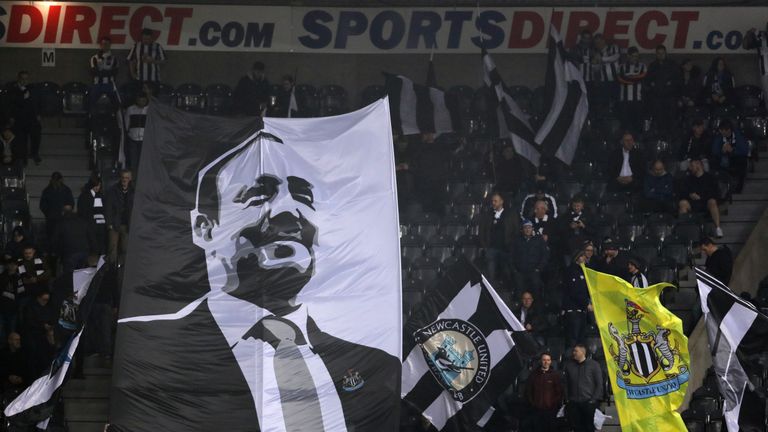 He spoke for so long about training methods and analysing games before the cameras were rolling, I began to worry about how much time we'd have left to do an actual interview.
Luckily, there was time to return to his coaching once we got started. But first some old ground, is he happy?
"I said before I was not happy with a lot of things we didn't do as I was expecting," he says, reiterating what he said at last week's Premier League launch.
"After that I always say the same, can we change something? And if we cannot, we move on and try our best. My commitment was there, I was telling the fans I will try to do my best in every single moment."
There were other moments in the interview that might encourage Newcastle fans. He talked about speaking with Lee Charnley, 'every day', indicating that the relationship between manager and those running the club has not deteriorated quite as badly as it appeared last week.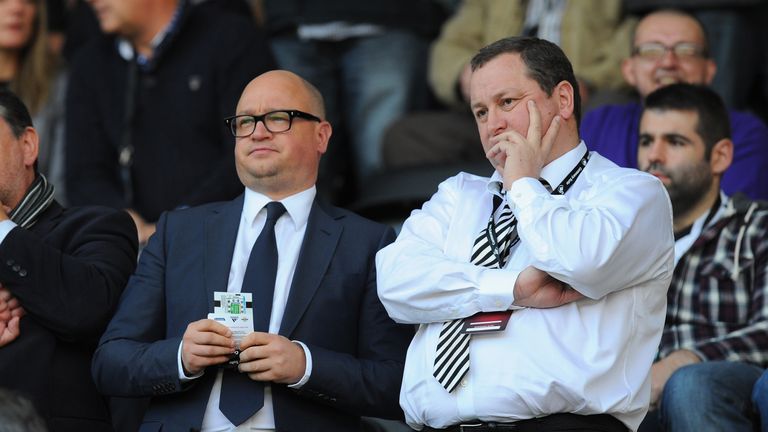 Benitez also seemed enthused by the arrival of a new striker in Joselu.
Having said that, this next quote looks like a response to Mike Ashley's interview on Sky Sports last week, in which the Newcastle owner said, among other things, that he,'cannot and will not' try to compete financially with the 'likes of Man City'.
"Money is not the main issue," he said, when I asked how he'd sum up the club's transfer business so far.
"It's the timing to do things. We are not talking about (competing with) the top sides, we are talking about the middle of the table. Teams that were promoted - Brighton, Huddersfield - they have spent some money, bringing in maybe 10 new players. Why? Because the Championship and the Premier League are far away."
It's also clear that, in terms of the budget, Benitez feels the goalposts have been moved.
"I had a meeting with Mike and his advisers (in May) and the meeting was very clear. So what happened after wasn't exactly what I was expecting.
"So it's not a question of, 'he was telling me this and that', it was very clear.
"They (the club) know my idea. I know that some things we cannot change, but still we could do things in a better way, and we are still in the market, so we will try our best to improve the squad and create a good atmosphere."
In terms of how he'll improve the squad, Benitez wants to try another 'two or three things', and selling players to generate funds and create space on the wage bill could be a key part of that.
After that it will down to Benitez and his work on the training pitch to do something he's done many times in the past - create a team that's capable of achieving beyond the sum of its parts.
"I know when the window shuts and you have your players, you have to coach them and improve them. I did that when I worked in the academy at Real Madrid and I like to do that.
"We train with the ball 80 per cent of the time and 20 per cent without. We try to improve our players technically, analyse their characteristics and tactically try to get them doing what we want them to do. The main thing is to spend many hours training."
While Benitez looks to whip his squad into shape, what, even at this stage of the season, looks like a crucial set of fixtures, looms. Their next five are against Huddersfield, West Ham, Swansea, Stoke and Brighton - all likely to be in Newcastle's part of the table as the season progresses.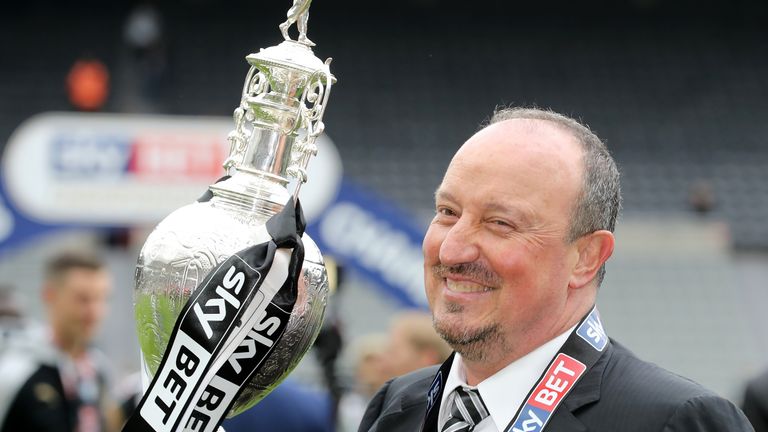 "It all depends on the first games," says Benitez.
"If you do well you can grow, become better and maybe aim for mid-table. But if you have some bad results in the beginning, you have to keep working hard to make sure the bottom three are worse than you."
Once the interview was done Benitez didn't rush off. You get the impression he can't help himself when it comes to talking about football. He loves it, even though it doesn't always make him happy.
Watch the extended interview with Rafa Bentez on Super Sunday as Newcastle travel to Huddersfield on Sky Sports Premier League - coverage starts from 12.30pm.