Mike Ashley has told Sky News he wants to sell Newcastle before the January transfer window and that talks are at a "more progressed stage" than ever.
In October, Ashley said he had not received any "acceptable" offers for Newcastle - a year after he officially put the Premier League club up for sale.
Asked on Monday if a deal being struck before the window opens was realistic, Ashley said the word "possible" would be a more accurate description.
The Newcastle boss said he is "hopeful" of stepping aside to find an owner "that will please everybody".
"I'd like it to be before the January transfer window," he told Sky News' Ian King show.
"Realistic? It's possible. Realistic is maybe too strong a word. Hopefully we can carry on our recent good form and get the deal done."
Businesswoman Amanda Staveley tried to buy Newcastle for £250m last year, but she could not agree a deal with Ashley.
In September, there were reports that former Manchester United and Chelsea chief executive Peter Kenyon was trying to form a consortium to take over at St James' Park.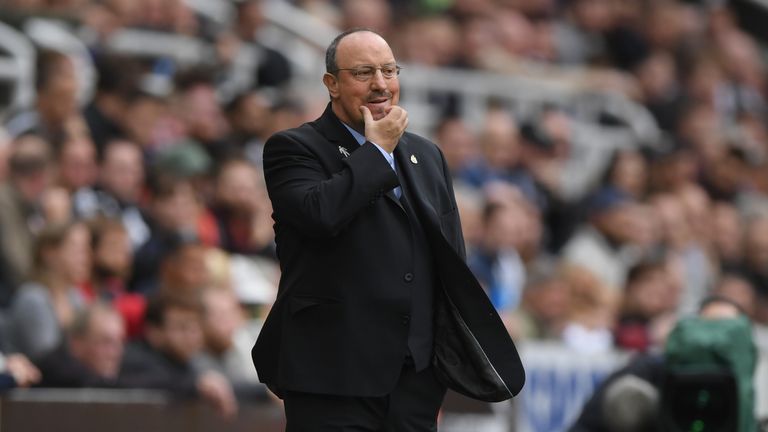 Ashley has now revealed he is not in exclusive talks with any particular party but that "talks are in a more progressed stage than they've ever been".
Newcastle manager Rafael Benitez recently called on the board to remain committed to signing players and not have their appetite lessened by their recent three-game winning streak in the Premier League.
Ashley confirmed any potential buyer must be able to provide transfer funds.
"I'm very keen to sell it to the right buyer so that everybody's happy," he added. "That would be good news."