John Stones has a role model in Everton boss Ronald Koeman, according to Pep Guardiola.
The City boss and his Everton counterpart lock horns for the first time in management on Saturday, having been team-mates at Barcelona in the early 1990s when, by Guardiola's admission, Koeman was a huge influence.
The Dutchman was a prototype for the kind of ball-playing centre-half favoured by Guardiola, who sanctioned a £47.5m deal to bring in Stones from Goodison Park in the summer.
Koeman was a European champion for club and country during his playing career and Guardiola knows comparisons with Stones are premature, but he said: "They're quite similar in the sense that they both like to play the ball.
"Normally, a central defender is a big guy who plays with the head and marks man to man and is strong in the air. We need that, of course, but now it's the added plus of the quality of his play. John has similarities to Ronald, especially in terms of mentality.
"John is a guy who wants to play under pressure. Normally, the players who like to play the ball handle the pressure better than the other ones.
"Ronald was by far one of the best central defenders I've ever met. I cannot compare now, not yet, but maybe in the future.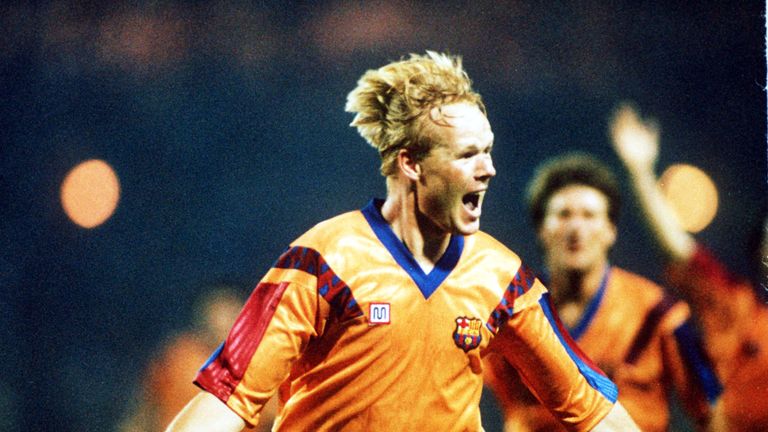 "The long balls are always... wow. Ronald was the best ever at that. But John is young enough that he can improve."
Stones' post-Euro 2016 elevation to the England starting XI will only speed up that improvement, according to Guardiola, who said: "I am so glad that he played for the national team and did well.
"In the last European Championship he didn't play one minute. Now he's playing all the games and he's becoming an important player for the national team. I am so happy about that."
You can watch Liverpool v Man Utd, plus England's tour of Bangladesh and the British Masters on Sky Sports. Upgrade now and enjoy six months at half price!