Manchester City signing Robinho drove up prices, says Mike Rigg
By James Dale
Last Updated: 10/08/17 5:01pm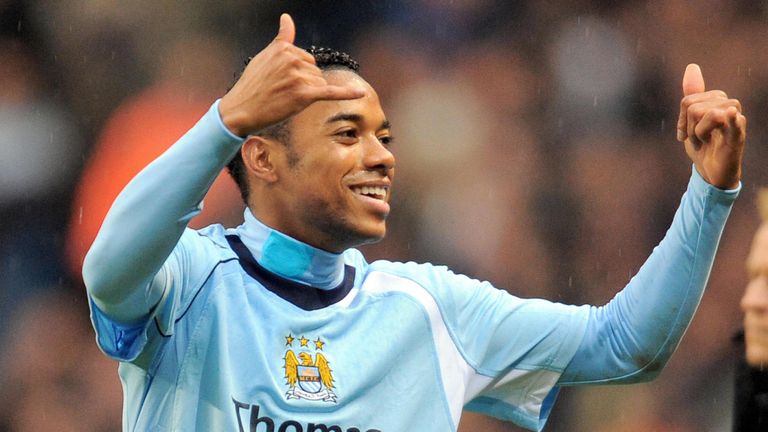 Premier League inflation dates back to Manchester City's capture of Robinho in 2008, says the club's former head of player acquisition.
Dubbed "the birth of Deadline Day in its present form", Man City were the subject of one of football's biggest takeovers in history and completing the £32.5m signing of one of Brazil's most iconic names - Robinho - in the space of 15 hours on August 31, nine years ago.
The Abu Dhabi United Group, backed by Sheikh Mansour, had bought Manchester City from Thaksin Shinawatra and, having missed out on Dimitar Bebatov to Manchester United, looked to bring in a marquee signing before the window shut.
And it was Robinho's arrival which sparked a domino effect still driving transfer prices up ahead of the new 2017-18 Premier League season, according to Mike Rigg, Manchester City head of player acquisition from 2008 until 2012.
"If I take us back to 2008 and when Manchester City bought Robinho, it does have a knock on effect, it does inflate prices," Rigg told Sky Sports News.
"Regardless to how you see it, England is seen as an easy way of bringing money into other leagues."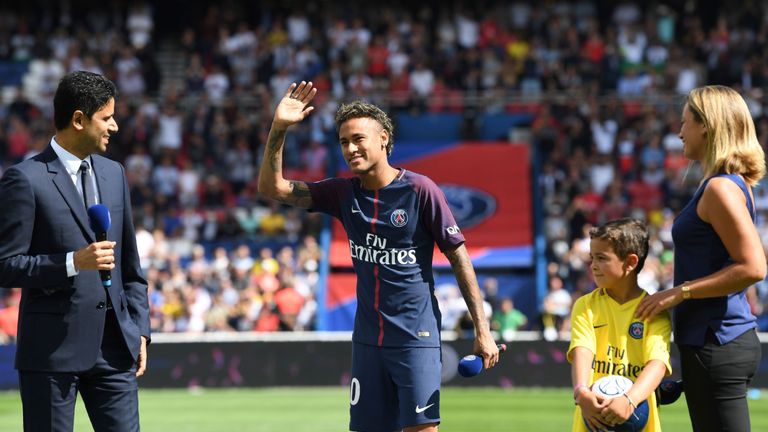 Rigg believes the lasting impact of Robinho's late transfer to City can be seen across a number of leagues in the modern game, with Neymar's world-record £200m move from Barcelona to Paris Saint-Germain having further consequences.
"The finances that Neymar will kick on will have an effect, not just at the first-team level but right throughout all different levels, so it has an effect in the Championship and young players coming through the system as well," Rigg added.
"To give you an example, I've sat through negotiations before where there's an agent representing a young player - and he may be 18, 19 - that will be using examples of other players who have been sold in the league or from the club as upping the value of their particular player, as he'll be cited as the future Neymar."