Pep Guardiola has cooled speculation that Manchester City will move for Arsenal's Alexis Sanchez in January, insisting he has "respect" for Arsene Wenger's side and his own players.
City failed in their last-minute pursuit of the Chile international on Deadline Day this summer when making two bids for the forward, the latter of which was in the region of £60m.


Guardiola, whose team host Arsenal on Super Sunday live on Sky Sports Premier League, has refused to be drawn to questions on whether the current Premier League leaders will rekindle their interest in Sanchez in January.
"He's an Arsenal player. His manager had to speak to him," Guardiola said. "You know the situation - before the transfer window was open, and now it is closed.
"He's an Arsenal player and is so important for them, for his talent that he has, you have to try and control him."
Mesut Ozil, like Alexis Sanchez, is currently set to see his Arsenal contract expire this summer, but last week said he is focused on giving his all for Arsenal amid the constant speculation linking the midfielder with a move away.
Guardiola revealed his admiration for Ozil, despite the player's critics, and believes the Arsenal playmaker can be misjudged.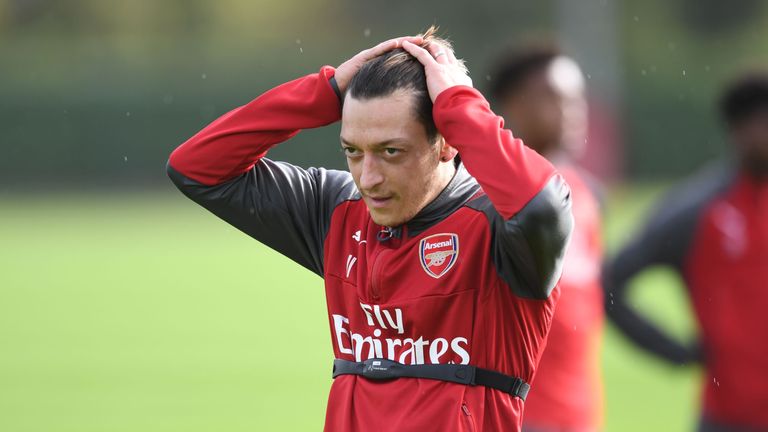 I don't have any doubts about his quality, it is normal for critics when the team lose so I admire him a lot.
"I don't have doubts about him," said Guardiola. "I enjoy him and I have suffered from him as well when losing to Real Madrid [at Barcelona].
"I don't have any doubts about his quality, it is normal for critics when the team lose so I admire him a lot. Maybe his body language doesn't help him too much but sometimes the body language can confuse the critics.
"It's good for the Premier League to have players of this talent. Hopefully tomorrow he can play a bad, bad game."
City are unbeaten in 10 Premier League games so far this season, winning nine, but Guardiola believes the side's recent record is a testament to the improvement in the team's defending.
Defenders John Stones and Nicolas Otamendi have built a solid partnership over the past few weeks; a period of performance the City boss has called "outstanding".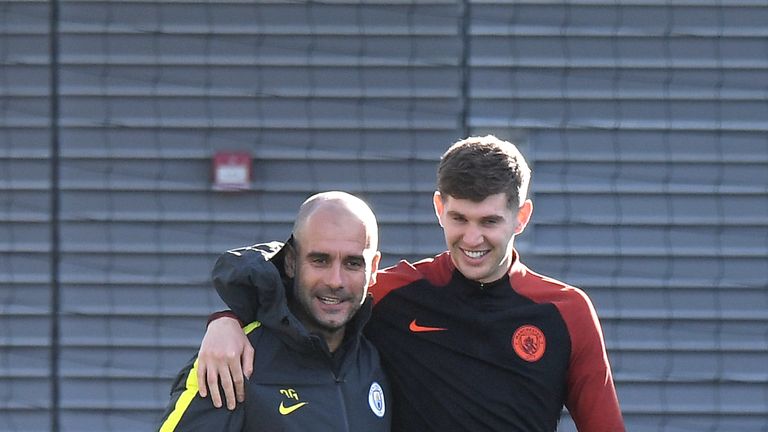 "John and Nico have been outstanding these past two months," he added. "They play almost all the games and they play at a high level in them."
"They are so focused. It's not easy to play the way that we play and they did really well. One of the reasons for our success recently is Nico and John, what they have done."