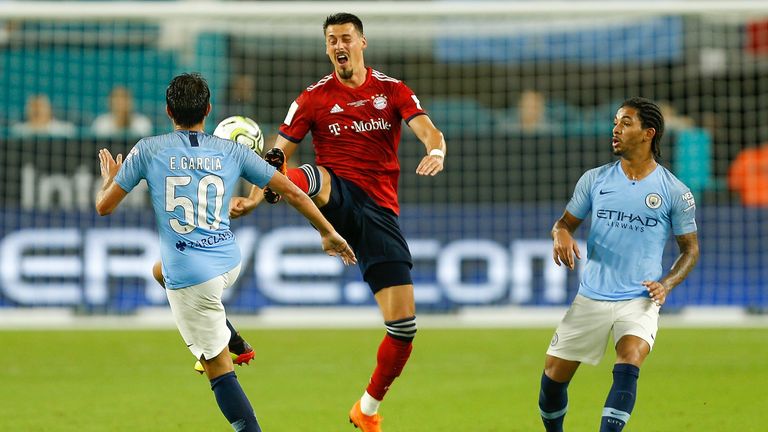 Manchester City are considering offers from a number of clubs to take young midfielder Douglas Luiz on loan for the rest of the season.
Benfica is one possible destination, as well as City's sister club Girona where the 20-year-old Brazilian spent last season.
Pep Guardiola wanted him to stay at City and be part of his first-team squad, but last week he was denied a work permit by the Home Office.
FA rules on work permits were changed in 2015 "to ensure only the most talented non-EU players meet new criteria" but the Home Office's decision did not impress Guardiola.
"I accept the rules but it's difficult to understand. They don't know him," Guardiola said.
"They have to judge if he has the ability to decide. Me and [Brazil manager] Tite know more about it. They don't know him, not one game or training session.
"We spent £12-£14m because he's a player with a huge capacity to play with us."
Luiz, who was signed from Vasco da Gama last summer, made 17 appearances for Girona last season, but started only one league game.