Manchester City to refund fans for Tottenham away match travel
Premier League match on Monday Night Football on October 29
By Liam Grace
Last Updated: 07/09/18 6:38pm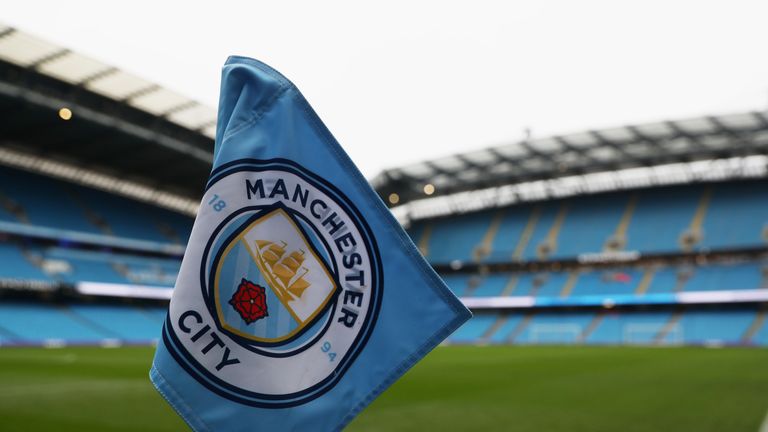 Manchester City have announced they will refund fans' rail and coach travel on all non-refundable purchases following the decision to move their match with Tottenham.
The Premier League clash was originally intended for Saturday, October 27 - which was then moved to Sunday, October 28 for Sky Sports coverage - but will now be played on Monday, October 29 due to complications over Spurs' new stadium.
It has been moved to the Monday due to an NFL fixture at Wembley on the Sunday as Super Bowl champions Philadelphia Eagles play Jacksonville Jaguars.
Spurs' clash with City was originally intended to take place at the Tottenham Hotspur Stadium, which was due to be ready in time for the new season, but has been delayed because of safety concerns and the match will now be played at Wembley.
City posted the following statement on their official website: "Following Monday's announcement that Manchester City's fixture away to Tottenham Hotspur has been moved to Monday 29th October, the club has continued to look at ways to reduce the financial impact for fans who had already made existing travel plans.
"Manchester City will refund rail and coach travel on all non-refundable purchases. This is in addition to the provision by Manchester City of free coach travel from Manchester to Wembley stadium for fans who qualify with a valid match ticket.
"Refunds will only be issued for rail or coach tickets purchased to travel on either Saturday 27 October and/or Sunday 28 October 2018.
"Qualifying supporters are required to provide proof of cancellation and/or terms and conditions of the booking, as the Club is aware that full or part refunds are available from train and/or coach companies.
"For the avoidance of doubt, the Club will only provide a refund, or part thereof, where the original transaction cannot be claimed direct from the travel provider."