Manchester City manager Manuel Pellegrini refused to be drawn on claims that midfielder Yaya Toure will leave this summer.
Toure's agent said earlier in the week the Ivorian was "90 per cent" certain to leave Etihad Stadium at the end of the current campaign after five years and two Premier League titles with the club.
But when quizzed on the situation ahead of City's home clash with QPR on Sunday, Pellegrini said: "We will talk about the next season in the right moment. Everybody can say what they want about different rumours.
"I never answered to Yaya's agent so I will not do so now.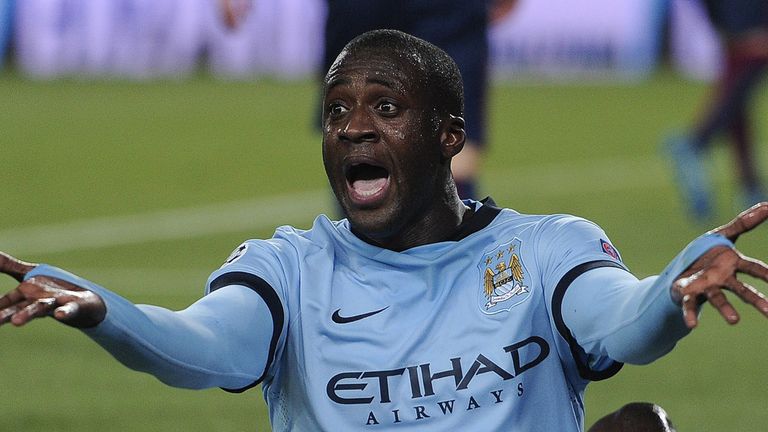 "Yaya has a contract here at the moment. So at the moment we are about the best way to finish the season - and then we'll see what happens.
"I'm not disappointed because everyone can talk about what they think is better for him but we are all focused on our team - players and managers.
"What the agent says is not my problem."
Toure was involved in a bizarre row last season when his agent claimed City did not do enough to mark the Ivorian's 31st birthday.
Pellegrini was asked if he had found a suitable cake for him this year, and replied: "Are you sure it is next week? We will think what is the best thing for him. It is important to learn from the mistakes that you have (made) in the past!"
City have already surrendered their Premier League title to Chelsea and Toure has endured a relatively difficult season in Pellegrini's midfield, but he is still a kay member of the squad.