Jean Michael Seri to Fulham: Why did he sign for the Whites?
With the help of transfer consultant and ex-head of elite talent ID at Tottenham, David Webb, Sky Sports attempts to answer...
By Sky Sports with David Webb
Last Updated: 17/07/18 12:17pm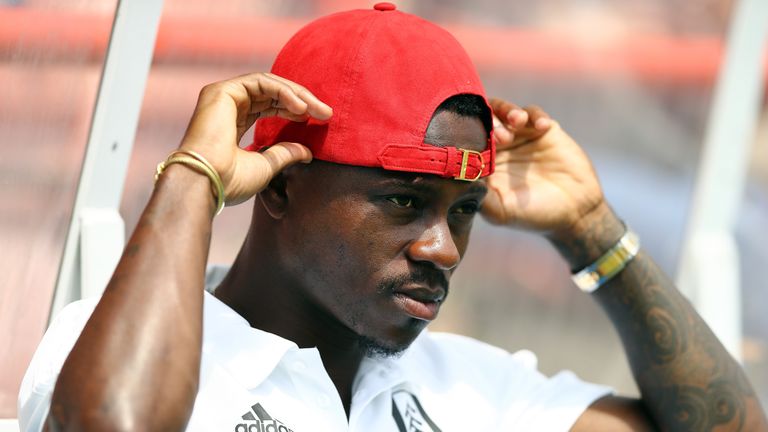 Fulham produced what could be considered somewhat of a transfer coup in signing Ivory Coast midfielder Jean Michael Seri from Nice last week.
The 26-year-old was on the verge of joining Barcelona last summer following an outstanding season in Ligue 1 in 2016-17, but the deal collapsed right before the deadline.
After an inferior 2017-18 season, Seri now finds himself at a side newly promoted from the Championship, having joined the Whites in a double deal along with team-mate Maxime Le Marchand.
Seri is one of a number of athletic, box-to-box midfielders available on the market this summer too, so why did Fulham sign him and, perhaps more intriguingly, why did Seri sign for Fulham?
With the help of transfer consultant and former head of elite talent identification at Tottenham, David Webb, Sky Sports attempts to answer these questions...
'Seri will add something Fulham don't have'
Fulham want to add further quality to their squad in all areas this summer, as they look to build a squad capable of surviving in the Premier League.
Seri emerged as a top target as they looked for another No 8-type to compete with Stefan Johansen, but Webb, who was also previously Bournemouth's head of recruitment and the man responsible for finding Wilfried Zaha at Crystal Palace, believes Seri is slightly different to Johansen and can add a bit more to their side.
"He's a physical profile, very athletic, he can get box-to-box," Webb says. "He can do the job that type of player demands, in terms of breaking up play, disrupting play, keeping possession ticking over, but technically he's a good footballer as well.
"He can do all the bits you'd expect for his profile but he can also add a little bit more, and Fulham are quite a technical side. Fulham don't have that type of player, so with him in there it would probably allow players like Tom Cairney to play higher up. Someone like Seri would allow Cairney to be more dangerous in that No 10 role.
"The season before last, when Nice had their really impressive season and finished around the Champions League places, Seri was one of the main catalysts and orchestrators in midfield.
"I watched him live in a game against Bordeaux in which he was very good. He stood out. Nice were playing through him and he was good on transitions as well. It's not often you get a box-to-box player that is technically proficient as well. He surprised me with how good he was on the ball."
'The interest from big clubs had cooled'
Sky Sports News covered Seri's story last summer as Arsenal, Chelsea and Manchester City all showed interest before his proposed move to Barcelona got going. He had scored seven goals that season, provided nine assists, and per game given 1.1 tackles, one interception, 2.2 key passes and 89.5% passing accuracy, with a WhoScored.com rating of 7.23.
But after it collapsed, Seri told a Spanish newspaper that he "exploded" with anger in a subsequent meeting with the Nice board. "They had promised me one thing, but didn't keep their word and asked for more money," he said in the interview last year.
The heartbreak of that failed switch to the Nou Camp appeared to have an effect on his performances and his most recent season at Nice was slightly inferior. He has just two goals this time, with five assists, and per game provided 0.8 tackles, 0.8 interceptions, 2.1 key passes and 90.4% passing accuracy, with a WhoScored.com rating of 6.92.
Webb believes this worked in Fulham's favour, with the interest of those big clubs dwindling and moving elsewhere, and allowing the space for Fulham to move into.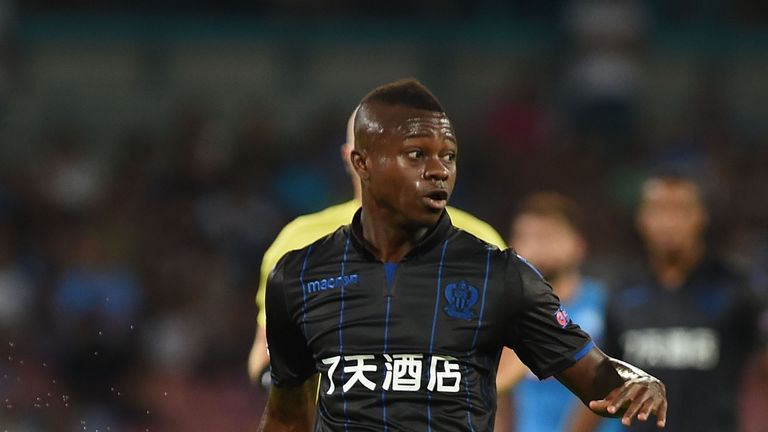 "During that breakthrough 16-17 season, he was getting a lot of accolades for his performances and starting to dominate games from midfield. He was attracting a lot of interest from big clubs like Barca, Arsenal, Chelsea, Real Madrid, and Bayern Munich. But because Nice had that good season they were reluctant to let any of their top players go.
"In the season just gone, his performances weren't at the level of the season before, and obviously the team haven't been doing as well. It might not necessarily have been him but there was definitely a difference between the two seasons, hence why some of the big clubs cooled off their interest.
"So he was still out there to move because Nice had an average season in general, but there weren't the big clubs there like they were before. But his performances may have slipped because the team's had as well. He hasn't suddenly just become a bad player.
"So from Fulham's point of view, they're coming up, they've identified that position and him as someone that can do that specific role. If you look at the market and his value, is he slightly overpriced? Maybe, because of other players who can do a similar sort of job.
"But Fulham are also buying someone that is a little more established. So in one way, he could be seen as a bit of a coup, but it could be that his price is still affected by his season before.
"So if you're doing your due diligence, you would look at certain things he's done in previous seasons that would reflect where he is in the market."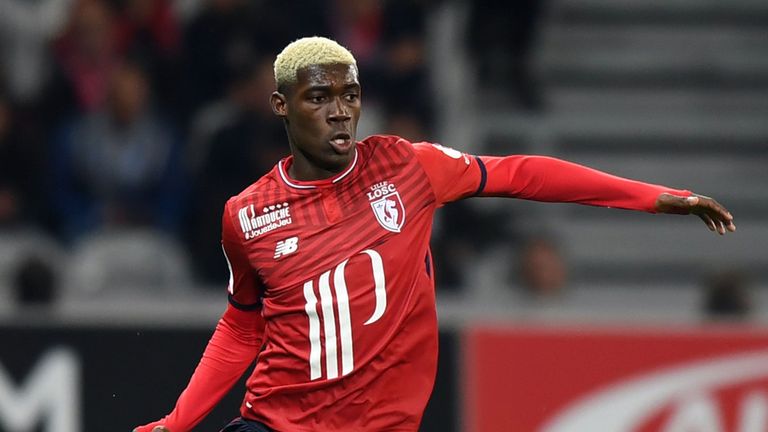 'Players of Seri's profile are in demand'
Like Fulham, several other Premier League clubs have been in the market for a new No 8, box-to-box-type midfield player this summer. Man City have been after a replacement for Yaya Toure and lost out on top target Jorginho to Chelsea, for example, while Tottenham may need to replace Mousa Dembele or Moussa Sissoko.
Fulham were also looking at Yves Bissouma, who is the subject of talks between Brighton and his current club Lille. He is also on the lists of Everton and Spurs while Mario Lemina is a possible candidate for Spurs and City, Sky Sports News understands.
Webb believes the physical demands of the Premier League and emergence of players like N'Golo Kante has had clubs looking for this dynamic sort of midfielder, and there are others we could see move to England.
"The Premier League is probably the most physically demanding league in Europe," Webb insists. "So the demands for a midfield player like that, especially in the way teams operate now with 3-5-2 or 4-2-3-1, are very high.
"If you have two players in there that are just technically well polished, its going to make it very difficult on transitions or against counter-attacking teams, especially when you are asking them to get forward and back as well. They have to cover a lot of ground.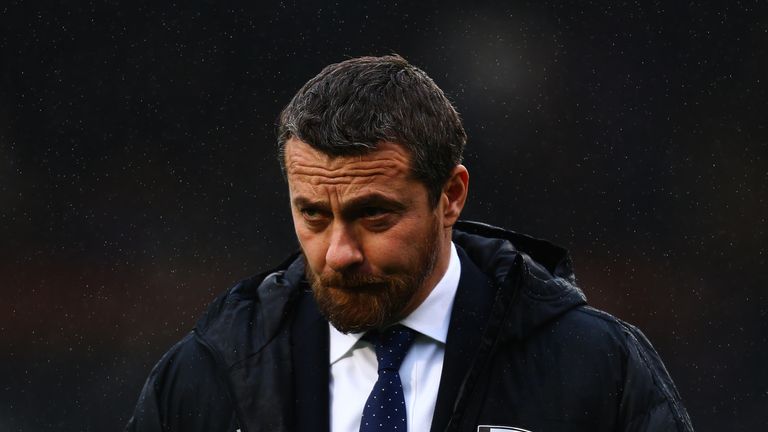 "So depending on the tactical variances that teams play, this type of player is needed because they allow the other players around them to play. Chelsea have Kante and Bakayoko, Tottenham have Eric Dier and Victor Wanyama, Liverpool had Emre Can and now Naby Keita.
"There are other players out there; players like Mario Lemina at Southampton, who is a good example in terms of that physical profile. He is quite technically accomplished as well. He isn't blessed with lots of pace but offers that physical presence. He can win the ball and drive with it.
"Someone like Bissouma at Lille is like that as well - sort of a Yaya Toure-type that can travel and offer something forward. Alfred Duncan is another one at Sassuolo that has great power going forward, that can also disrupt play.
"I think Amadou Haidara (RB Salzburg) is slightly different. He doesn't really have that change of acceleration. He's more of a goal-threat. But he has similar attributes in terms of his physicality. He can definitely win the ball, but can also score goals from distance as well. So he's a bit more of an attacking midfielder than a box to box."