Aleksandar Mitrovic: Let's create a miracle at Fulham
Fulham host Man Utd live on Sky Sports Premier League from 11.30am on Saturday
Last Updated: 09/02/19 7:38am
Aleksandar Mitrovic wants to help create a miracle by keeping Fulham in the Premier League this season, starting with Saturday's clash against Manchester United at Craven Cottage.
The forward will be the first name on Fulham manager Claudio Ranieri's team sheet when in-form United visit west London in a match you can see live on Sky Sports Premier League.
Without Mitrovic's 10 Premier League goals, 19th-placed Fulham would be in even more trouble than their current predicament which sees Ranieri's side seven points from safety with just 13 games left to play.
Despite currently enjoying his best-ever season in front of goal in the top flight, Fulham's leading scorer is not thinking about individual milestones, only what is good for the team.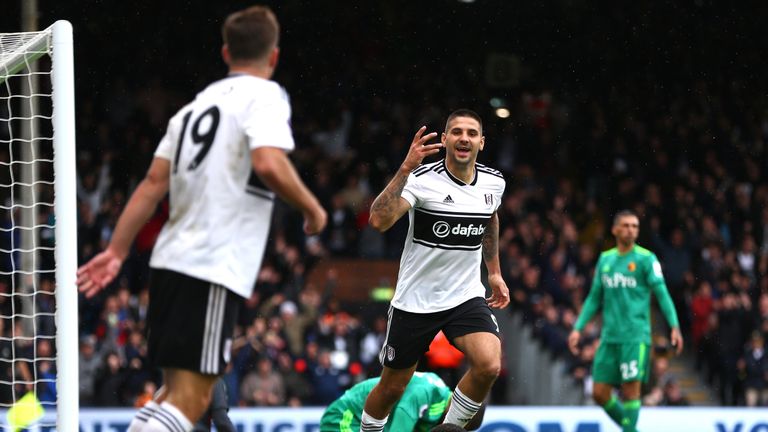 To stay up with Fulham would be a real miracle
Aleksandar Mitrovic
That means beating the odds and staying up this campaign.
"Of course, every day he [Ranieri] is trying to push me, saying, 'Is that the best you have?! You can do more, you can score more goals'," said Mitrovic in an exclusive interview with Sky Sports.
"Of course, I would be happy if I score 20 goals. But I would be even more happy if I stay on 10 goals and we stay in the Premier League."
Mitrovic's 10 goals and two assists - including a vital second-half double to help overturn a two-goal deficit and beat Brighton recently - in a struggling team's cause has led to reported interest in the Serb.
The 24-year-old, though, has brushed aside those stories as he prepares to lead the line against United on Saturday lunchtime.
"Of course, if you play good, you will always have big teams who are interested in you and we will see," he said.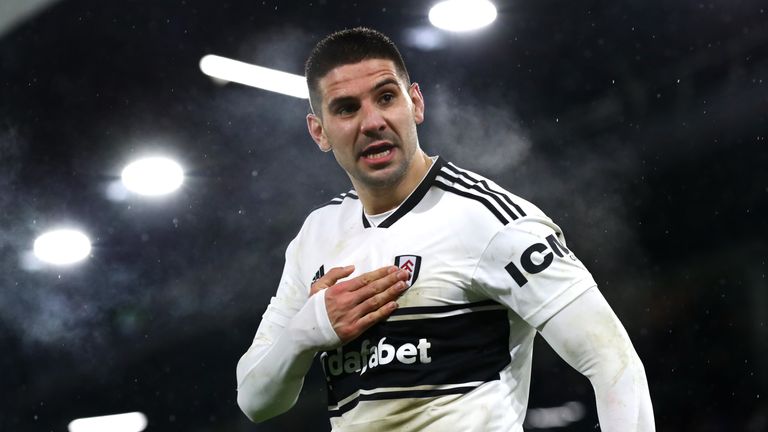 "But the biggest thing that could happen to me is we stay up and then we will see what happens after.
"But to stay up with Fulham would be a real miracle to me and I would be really happy and really proud."
Watch Fulham host Man Utd live on Sky Sports Premier League from 11.30am on Saturday