Jacksonville Jaguars owner Shahid Khan completes Fulham takeover
NFL franchise owner Shahid Khan has completed a deal to buy Fulham, ending Mohamed Al Fayed's 16 years in control.
Last Updated: 13/07/13 12:22pm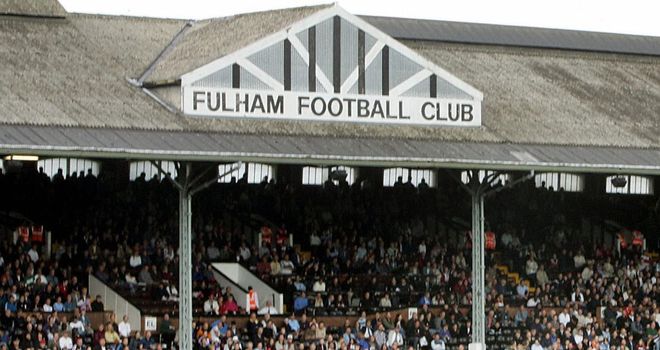 The Jacksonville Jaguars chief, a billionaire car parts manufacturer, was confirmed as the Cottagers' new owner on Friday evening after the Premier League approved the takeover.
Al Fayed, who is understood to have conducted extensive talks with Khan's camp amid much secrecy, is due to speak to the media at 1pm on Saturday.
A statement on Fulham's official website read: "Mohamed Al Fayed has sold Fulham Football Club to Shahid Khan, the CEO of Flex-N-Gate Group and owner of the Jacksonville Jaguars of the National Football League in the United States.
"The transaction has been approved by the Barclays Premier League. Khan assumes 100 per cent ownership of the club, debt-free, as of today."
The development stands to significantly boost Fulham's spending power, with Khan thought to be twice as wealthy as 84-year-old Al Fayed.
The Pakistan-born 62-year-old, who moved to America as a teenager, is ranked 179th in the Forbes 400 list of richest Americans with an estimated worth of £1.65 billion.
He already has ties to London, with the Jaguars scheduled to play one NFL regular season game a season at Wembley for the next four years.
"(Mohamed Al Fayed) is giving me the privilege and responsibility of serving as the next custodian of Fulham Football Club," Khan said.
"I am extremely honoured to accept and want to thank him, on behalf of everyone who loves Fulham, for 16 years of exceptional service to the club. Mr Al Fayed rescued the club in its hour of need and has led it to a sustained place within the Premier League.
"Fulham is the perfect club at the perfect time for me. My priority is to ensure the club and Craven Cottage each have a viable and sustainable Premier League future that fans of present and future generations can be proud of."
Al Fayed, who converted previous loans into equity earlier this year, said: "My time of serving as the custodian of Fulham Football Club would one day come to an end, and I feel that time has now arrived.
"The time is right because I have found a very good man in Shahid Khan to accept the responsibility and privilege that I have enjoyed at Fulham since 1997. Fulham will be in very good hands."
Al Fayed transformed Fulham from a third-tier side to an established Premier League club during his tenure. Fulham reached the Europa League final three years ago and last season finished 12th in the league under the guidance of Martin Jol.